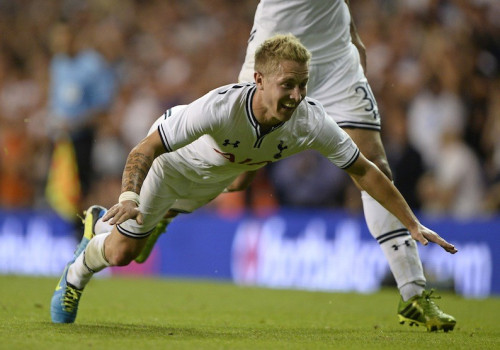 Borussia Dortmund have entered the race to sign Tottenham Hotspur midfielder Lewis Holtby.
Holtby has received limited game time since making the move to Spurs this time last year and with the club bringing in four midfield players in the summer his exit from the side appears increasingly likely.
Holtby's agent admitted this month that he is looking for another club particularly with the World Cup just months away.
Tottenham have continued to experiment with their tactics at the expense of regular game time for the 23 year old and Schalke were believed to be interested in taking him back on a loan spell.
But the German club admitted that they might not have the financial capabilities to even seal a loan for Holtby, leaving the door open for other interested clubs to make a move.
And Bild claims that Dortmund have now turned their attentions to the Spurs man in the hopes of bolstering a squad that is looking a shell of the side who won the Bundesliga title and stormed into the Champions League final over the last two years.
Having lost Mario Gotze and preparing to say goodbye to Robert Lewandowski Jurgen Klopp will be be looking to make some big signings this year to prove that Dortmund can still challenge across the board. With Ilkay Gundogan reportedly considering a move to Real Madrid or Manchester United the side will likely need to bolster in the middle of the park.
Tottenham have reportedly placed a €6m price tag over Holtby's head and Dortmund would be much more capable of paying this than Schalke who have admitted they are under tight financial constraints at present.
And a move back to the Bundesliga could be the perfect step for Holtby to prove himself to Germany manager Joachim Low who will likely be turning to clubs like Dortmund and Bayern Munich when considering his final selections in preparation for the World Cup finals.