Kim Dotcom will not get access to the full extent of the FBI's evidence against him as it seeks to extradite him to the US.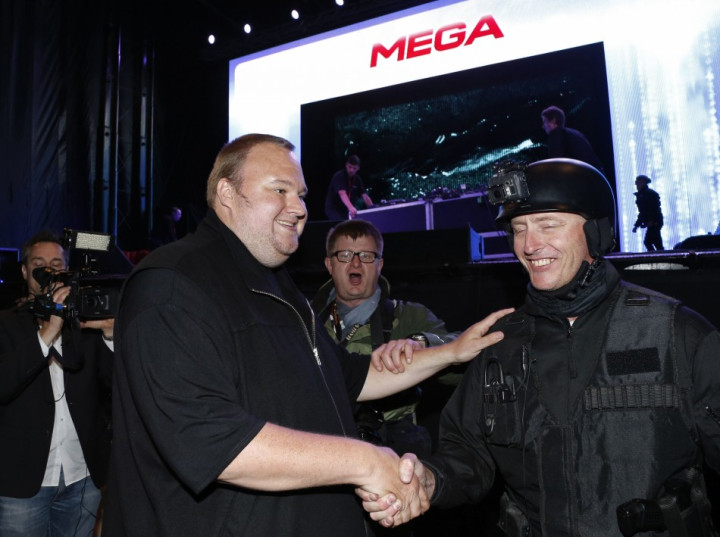 A New Zealand court ruled on Friday that the United States does not have to hand over all its evidence against the Megaupload founder, a setback for the German national in a US bid to extradite him for alleged online piracy, fraud and money laundering.
A lower court had previously ruled the FBI had to hand over all its evidence but following an application to the Court of Appeal in New Zealand, the US government won a key decision in the on-going attempt to extradite Dotcom to the US.
The New Zealand High Court upheld the initial ruling and the New Zealand government also apologised to Dotcom for illegally monitoring the activities of the eccentric Megaupload millionaire prior to a raid on his house on 20 January, 2012.
Dotcom and a group of others are accused of earning $175 million (£115m) since 2005 by copying and distributing copyrighted content without authorisation through the Megaupload file-sharing website. Dotcom challenges the charges, saying he is not responsible for the files held by users of Megaupload.
Dotcom's legal team said that without knowledge of the FBI's evidence, they could not adequately prepare for the extradition case.
Candor and good faith
On Friday, the Court of Appeal said the US government had a duty of "candor and good faith" in making an extradition bid, but a summary of the evidence held would suffice. It was up to the FBI to decide which evidence it would put forward in support of its extradition request.
"It is for the requesting state to decide what information it wishes to put before the requested state in support of its request," the court said.
William Akel, one of Dotcom's lawyers, said an appeal to New Zealand's Supreme Court was being considered.
"How can you determine whether or not there has been compliance with candor and good faith if you don't know what documents are being relied on to support the case?" he said on Radio New Zealand.
Since the initial raid, the courts have ruled that search warrants used in the raid were illegal, unfrozen some of Dotcom's assets for living and legal expenses, relaxed restrictions of travel, and ordered extensive evidence disclosure.
Dotcom has also just launched the successor to Megaupload, simply called Mega, which he believes will be able to circumvent any legal challenges.
The extradition hearing for Dotcom and the other three defendants is scheduled to be held in Augus