Pop star Harry Styles is going full steam ahead with his solo career. The Story Of My Life singer will appear as a musical guest on Saturday Night Live in April and is expected to perform his new solo single. However, speculation is rife that Styles will pull an Ed Sheeran by releasing two brand new tracks at the same time.
Scheduled for 15 April, it will be Styles' first TV performance without his One Direction bandmates Liam Payne, Louis Tomlinson and Niall Horan. Joining Styles on the celebrity line-up is comedian and talk show host Jimmy Fallon, who is thrilled to share the bill with the British singer.
Confirming their SNL appearance, Fallon tweeted: "So excited!!! A young heartthrob and Harry Styles will be on SNL together #WhenHarryMetJimmy #FallonStylesSNL," while SNL also announced the news with a picture of post-it notes on Twitter.
Although it is thought that Styles will perform one single, SNL musical guests are typically given two performance slots so it is possible that the singer will debut two songs. The What Makes You Beautiful hitmaker will release his new music a week prior to his SNL performance on 7 April after recently dropping a mysterious teaser.
In the clip, which aired during an episode of The Voice UK, Styles is seen emerging from the darkness and opening a door to reveal a beam of light. The teaser ends with a close-up of Styles' face and the premiere date. The 23-year-old is no stranger to the SNL stage having appeared on the comedy sketch show in 2014 alongside his One Direction bandmates, including former member Zayn Malik, and fellow guest Amy Adams.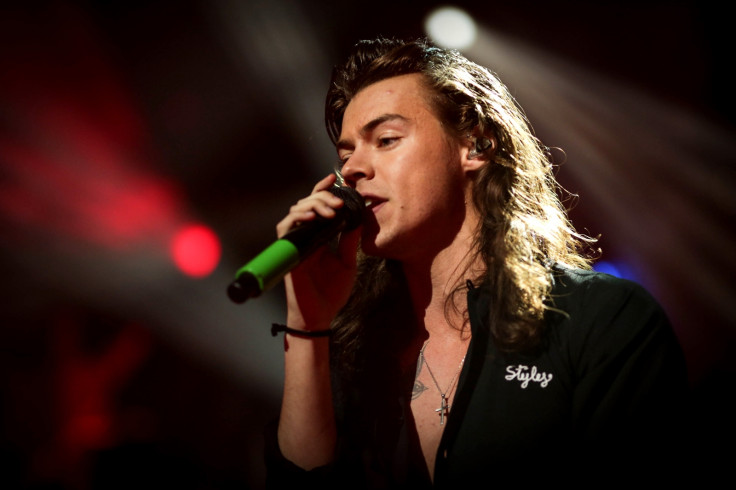 One Direction may be on a hiatus but the boy band are still earning a healthy income, according to the Mail Online. Each member of the band, including Malik, are estimated to be worth a cool £50m ($62m) thanks to rolling royalties from their companies, Rollcall Touring and PPM. Records filed with Companies House are also reported to show that the singers have sold 10 shares of their company, 1D Media, for a total of £70,131,909, which amounts to approximately £14,000 each.
The breakdown is that Styles has earned the most over the past seven years with an estimated net worth of £56m, followed by Payne with £54m, Malik and Horan with £51m each and Tomlinson with £50m.
Watch One Direction perform Night Changes on SNL: