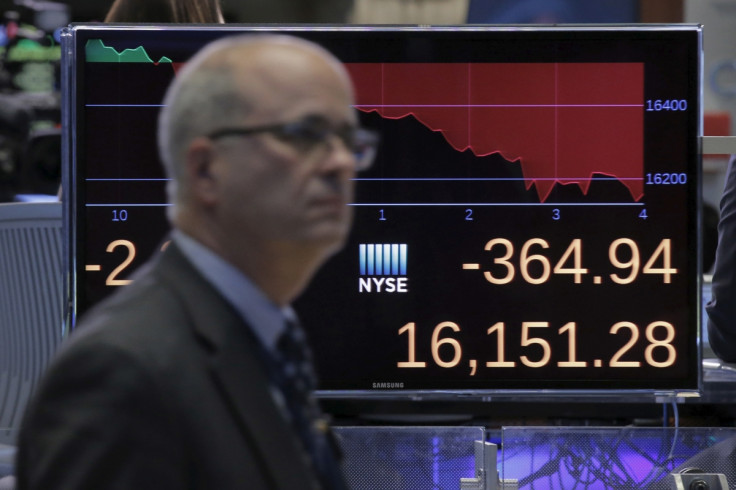 Higher oil prices were not enough to help US stocks on 27 January, with the Dow Jones and the Nasdaq both closing lower. The statement by the Federal Reserve and its decision to leave rates unchanged reaffirmed concerns about global economic growth.
In its post-meeting statement on Wednesday (27 January), the Fed said it is "closely monitoring global economics and financial developments and is assessing their implications for the labour market and inflation, and for the balance of risks to the outlook."
The Dow Jones closed about 222 points, or 1.4% lower after it fell almost 290 points in afternoon trade, CNBC reported. Meanwhile, the Nasdaq composite closed about 99 points, or 2% lower and the S&P 500 finished almost 21 points or 1.1% lower.
According to USA Today, the Dow and S&P 500 were somewhat positive leading into the announcement by the Fed but turned negative minutes later. The Nasdaq, however, was down for most of the day and sank lower following the Fed statement.
Dow transports closed 0.88% lower, with Avis Budget becoming the greatest decliner. Norfolk Southern, United Continental, FedEx and American Airlines were the only gainers. CNBC noted that Boeing and Apple, after its first quarter results the day before, contributed to nearly 120 points off the Dow. Boeing closed down 8.93% after the aircraft manufacturer cut its full-year profit and sales forecast below Wall Street estimates, USA Today revealed.
The Nasdaq composite underperformed, with Apple closing down 6.55% — its worst day in two years after warning of its first revenue drop in 13 years, citing the Chinese market.
Lisa Kopp, head of traditional investments at US Bank Wealth Management, told CNBC: "People are nervous so they probably fasten on the fact that the Fed needs to keep an eye on market and international developments." She continued: "People are just jittery and it will take time for things to settle out ... I think the market being down is just indicating it's a tough market right now and people are nervous."
China's Shanghai composite index dropped 0.5% to close 2,735.56. However, Japan's Nikkei 225 index gained 2.7%, closing at 17,163.92, and Hong Kong's Hang Seng index gained 1% to close at 19,052.45. In Europe, Germany's DAX index rose 0.2%, France's CAC 40 gained 0.2% and Britain's FTSE 100 was up 0.8%.