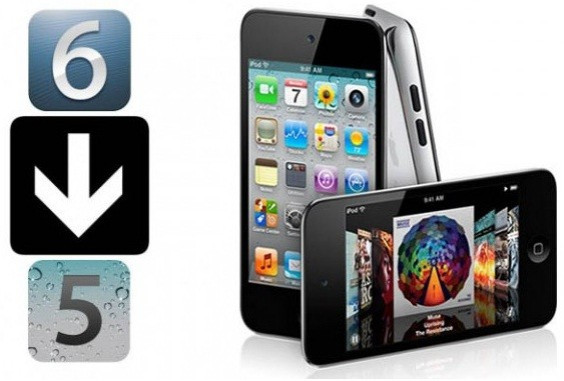 Apple has released an iOS upgrade - iOS 6.0.1 - for the iPhone, the iPad and the iPod Touch. The software update brings improvements and bug fixes. However, there are still users who prefer an older version of the Cupertino company's mobile operating software, like the iOS 5.1.1, for example.
This tutorial will help users downgrade the iOS version on their respective devices, from iOS 6.0.1 to iOS 5.x.x, using RedSn0w. Users should be aware the iPhone Dev team matched the iOS update with the release of RedSn0w-v0.9.15b3, which fixes Redsn0w error 2601 experienced by Windows users while using the Restore function. In addition, it also fixes a related Windows iTunes error 14 for stitched files.
Users should also note it is not possible, at present, to downgrade newer versions of iOS devices - the iPhone 5, the iPhone 4S, the iPad 2, the iPad 3, the iPad 4, the iPad mini and the iPod Touch 5.
Compatible Devices:
Pre-Requisites
Downgrade will only work if users have saved SHSH blobs for iOS 5.x.x, using either Tiny Umbrella or jailbroke devices while running iOS 5.x.x and ran Cydia (which would have cached SHSH blobs on its servers)
Ensure back-up of all important data before proceeding
Ensure battery is fully charged
Backup restores will only reveal iOS 5.x.x or lower compatible backups and not iOS 6.0.1 backups
IBTimes UK reminds its readers it will not be held liable for any damage to the device during this procedure.
To Downgrade iOS 6.0.1 to iOS 5.1.1 on iPhone 4, iPhone 3GS and iPod Touch 4G
Double-click RedSn0w zip file, extract application to RedSn0w folder and launch application (ensure this is the latest version)

Note: Windows 7 users should run .exe file in Windows XP compatibility mode. To do so, right-click on executable file, select Properties > Compatibility tab > Run Programme in Compatibility Mode for Windows XP

Note:Windows XP and Windows 7 users should run RedSn0w as Administrator. To do so, right-click on executable file and select Run as Administrator
Click Even More and click Restore
Click IPSW, browse to downloaded firmware file, select and click Open
Click Yes from prompt to prevent baseband update
Click OK to request to place device in Pwned DFU mode, in order to restore iOS 5.x.x firmware
Switch off device, connect to computer and click Next
Follow instructions to place device in Pwned DFU mode

Hold Power on device for about three seconds

Now press Home (and Power) for 10 seconds

Release Power while holding Home until screen turns black
RedSn0w will automatically detect SHSH blob for firmware file on Cydia. In case RedSn0w fails to find SHSH blobs automatically, then either click Remote to try again or click Local and then point RedSn0w to SHSH blobs stored locally on computer
RedSn0w will create a system restore image and prompt after successful restoration to iOS 5.x.x
The iPhone4/iPhone 3GS/iPod Touch 4G has been successfully downgraded from iOS 6.0.1 to iOS 5.x.x.
[Source: iPhone Hacks]