DRC security forces launch assault on Bundu Dia Kongo separatist leader's residence
Né Mwanda Nsémi is accused of ordering his followers to bring down the government.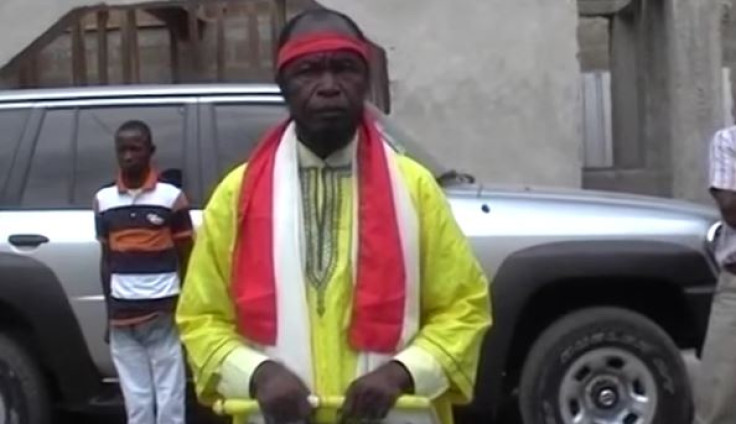 Congolese security forces have launched an offensive against the residence of the leader of a separatist religious sect known as Bundu Dia Kongo (BDK) in the Democratic Republic of Congo (DRC) capital, Kinshasa on 3 March.
The sect that had been inactive for years has taken up arms again. Congolese police have had long-running clashes with BDK adherents in their native Kongo Central province in the southwest of DRC, but the violence has recently spread to the capital, Kinshasa, several hundred kilometres away, marking a serious escalation in the armed group's activity.
For three weeks, the sect's leader and member of Congolese national parliament, Né Mwanda Nsémi alongside 100 followers have lived in the residence located in Ma Campagne district of Kinshasa, since retreating after clashes between BDK members and the authorities.
The authorities accuse the spiritual leader of having instructed his followers to bring down the government, and launched a raid on his residence after he failed to surrender, according to several reports.
RFI reported gunshots and explosions could be heard at regular intervals, while a thick black smoke billowed from Mwanda Nsemi's residence.
According to the report, dozens of policemen, in riot gear carrying Kalashnikovs, blocked access to the residence.
Since mid-February, Congolese authorities had been urging the leader of the secessionist group to surrender for interrogation, and a search of his home. Between a dozen and 100 of his followers also refused to surrender, for fear of prosecution and called for talks.
Authorities, meanwhile, described the faithfuls, including a number of women and children, as hostages being used as human shields.
The spiritual leader known for his distinctive yellow robes, has been campaigning for greater independence of the generally ethnically homogeneous Kongo-Central region (west of Kinshasa) from the rest of the DRC.
© Copyright IBTimes 2023. All rights reserved.