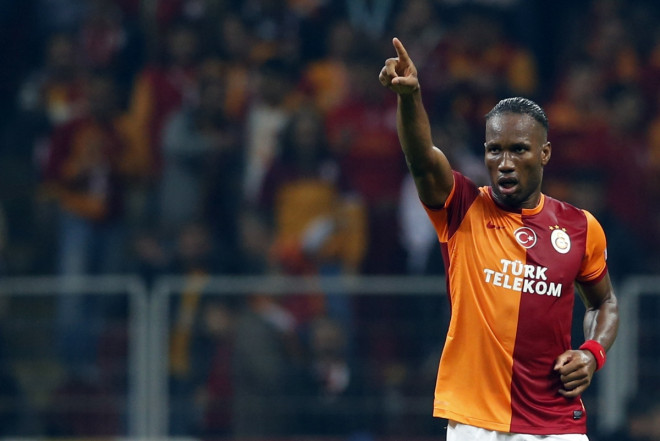 Didier Drogba has revealed the reasons behind his Chelsea exit in 2012, claiming that he would have renewed his contract at Stamford Bridge had both parties been able to reach an agreement.
The striker left West London after eight successful seasons at Chelsea, winning three Premier Leagues, four FA Cups and the 2012 Champions League, scoring the crucial penalty against Bayern Munich in the final.
However, as his contract at Stamford Bridge expired just after that final, he moved to the Chinese Shanghai Shenhua as a free-agent before joining Galatasaray six months later.
Asked in an interview with French newspaper L'equipe about the reasons for his Chelsea departure, Drogba said: "I would not have been against staying at Chelsea"
"The last game against Bayern was a beautiful end. It was the ideal scenario... But I do not want to talk much about that. I would have stayed at Chelsea if we had managed to find a satisfactory agreement to both parties."
Drogba, who will face his former side this Tuesday in the second lef of the Champions League last 16, has beautiful memories of his spell in London, but he also admits that the beginning was not so easy.
"I will live in London after my career. My children have grown up in London, they like the town. And to think, at the start, I got depressed when I saw the grey sky, the night come in early, the drizzle. The first two seasons, I was always saying: 'I'm sick of this. I can't settle, I want to leave'. In the end, I stuck at it, and it brought all of this," the striker said.
"At the start, I had doubts, because I didn't really feel the fans behind me. I hadn't won them over. Moreover, there was always a new striker arriving. After those difficulties, I made progress physically, and I said to myself: 'Give everything, get to the end of your contract, and if you have to leave, leave.' In the end, I extended my contract and built a great relationship with the fans."
About this week's game against Chelsea he said: "When you are up against guys that you have been with for so long, it does something to you.
"But once the game has started there's none of that. We got stuck into each other. It's a very, very high level. The first leg reminded me of training sessions from two or three years ago. With Terry, believe you me, neither of us took any prisoners at the time."