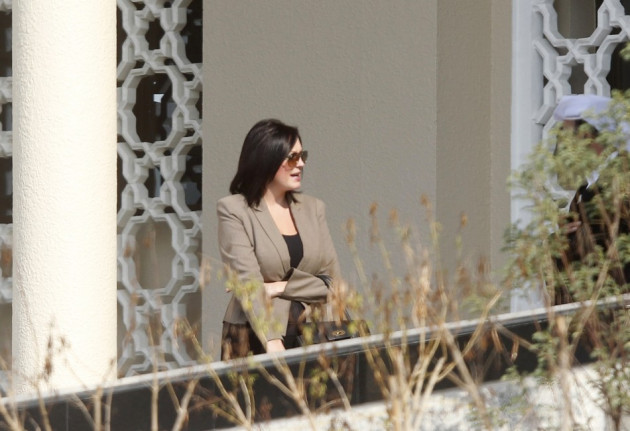 British businesswoman Rebecca Blake has spoken of her hellish experience inside a Dubai prison after being wrongly imprisoned for having sex outside marriage.
Blake, from Surrey, was jailed for a crime she says she did not commit and ended up serving 95 days in prison.
The recruitment consultant was arrested in May 2012 after a taxi driver reported her for being drunk, naked and having sex in the back of his cab with her friend, Irish welder Conor McRedmond, 28.
Despite DNA evidence proving Rebecca hadn't had sex that night, both she and Conor were convicted last November and given three-month prison sentences.
Both friends appealed against their convictions and spent a year fighting the allegations.
Speaking to the Sunday Express, the 30-year-old, now back in the UK, said she was forced to lie about being married or she would face a more severe punishment for adultery and could even have been stoned to death.
Blake said her lawyer warned her that if the authorities knew she was 'technically' married from six years ago she could be charged with the more serious crime of adultery.
"It feels like a surreal nightmare. I still wake up in the night panicking, thinking I'm back in that cell," she said.
Taxi driver Qaiser Khan, 30, claimed that within minutes of getting in his car, Blake had taken her top off and was writhing on top of McRedmond while "making the sounds of a woman having sex".
He told prosecutors earlier this year: "They kept having sex for four minutes. The man's shirt was open, his trousers were down to his knees and the woman was not wearing any underwear."
The taxi driver alleged Blake offered him "a lot of money" to tell prosecutors they had been kissing rather than having sex, but he refused.
They said the allegations had been made up after they rowed with the taxi driver about taking a longer route home.