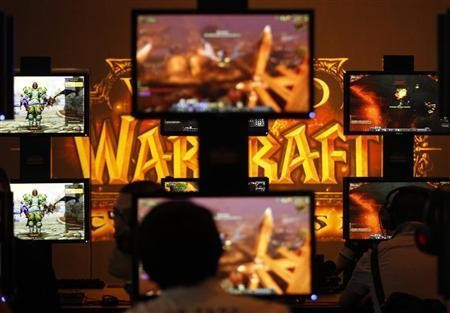 British science-fiction director Duncan Jones will be making a film based on the hugely popular online multiplayer game World of Warcraft, which will be produced by Blizzard Entertainment.
Hailed as one of the promising directors in the sci-fi genre, Jones' latest venture will be the most ambitious of his fledgling career. Having debuted with the 2009 movie Moon, he went on to direct the well-received Jake Gyllenhall-starrer Source Code. With World of Warcraft reportedly budgeted at around $100m (£63m), this will be a test for Jones to buck the trend and make videogames-based movies score high with the critics as well as audiences.
Aware of the pressure, Duncan Jones said on Twitter: "So the gauntlet was thrown down ages ago. Can you make a proper movie of a video game? I've always said it's possible. Got to do it now."
Blizzard Entertainment, the producers behind the movie, has been trying to make the Warcraft movie since 2006. The directorial reins were initially given to Spiderman-director Sam Raimi in 2009, but he chose to focus on the fantasy-based Oz the Great and Powerful.
World of Warcraft's Facebook page released a statement, saying: "We are pleased to announce that Duncan Jones, director of critically acclaimed films Source Code and Moon, has signed to direct the upcoming live-action film based on the Warcraft universe."
The script has been written by Charles Levitt, of Blood Diamond fame, but plot details have been kept under wraps.
The movie is scheduled to release in 2015.
The big advantage for Duncan Jones is that there are around 10 million subscribers to the World of Warcraft. World of Warcraft is an MMORPG (massively multiplayer online role playing game) and its huge fan base will help Jones to pull audiences to the theatre in the opening weekend.
Jones' first film Moon was well received by audiences and critics alike and also got nominated for two Bafta awards. The movie landed him the Outstanding Debut by a British Writer, Director or Producer at the Baftas. His second film Source Code was a bigger financial success and raked in more than £92m at the box office.
Jones, who is pop star David Bowie's son, was last reported working on a film based on James Bond creator Ian Fleming's early years and struggles.