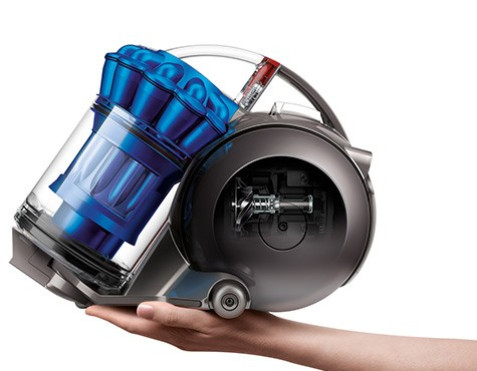 Key Features
Radial Root Cyclone technology
Price as Reviewed: £349.99
Dyson DC49
Apple, Bang & Olufsen, Dyson - all three are technology companies and all three value design and precision as much as engineering and technological innovation.
While products from Apple and Bang & Olufsen may be seen as aspirational for most people, you don't hear as many people crowing about wanting the latest vacuum cleaner from the company founded by Sir James Dyson.
That's because cleaning the carpet is nowhere near as glamorous as using an iPad or listening to a wireless surround sound system while watching a 55in LCD TV.
But cleaning your house is something that has to be done, and if you want to do it right then Dyson vacuums are among the best on offer. The company's latest offering is aimed at those living in flats or apartments where storage space is at a premium - but can the diminutive DC49 match its bigger siblings for performance?
Dyson DC49: Design
Design is hardly the most important consideration when you are going to buy a new vacuum cleaner but what is important is size, and this is where the DC49 comes into its own.
The body measures 253 x 382 x 201mm making the DC49 really tiny. It fits neatly on an A4 piece of paper and weighs just 2.7kg on its own.
The problem is that a vacuum cleaner without a hose is not much use and there is no getting away from the fact that despite the vacuum cleaner itself being very handy for storage, the hose is still an annoyance and means a lot of benefit of having such a small vacuum is lost by having to store the large, cumbersome hose as well.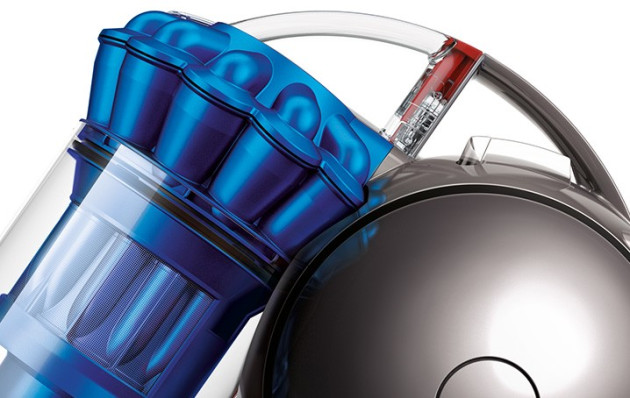 In terms of build quality the vacuum is as you would expect from a Dyson product, though the slot where you fit the hose onto the body did feel less than secure.
Looks-wise.....well, does anyone really care. It's a vacuum cleaner, and as long as it does its job that should be enough.
Dyson DC49: Features
As with all Dyson vacuums, the DC49 is bagless, using the company's patented cyclone technology. Dyson claims that not having to pay for bags or filters will save you £175 over five years - the same period Dyson guarantees the DC49 for.
The company has redesigned the turbine head on the DC49 to help improve pick-up as well as improve sound quality. It means that you can seamlessly move from hard ground to deep-pile carpets without a problem, and without having to change settings manually.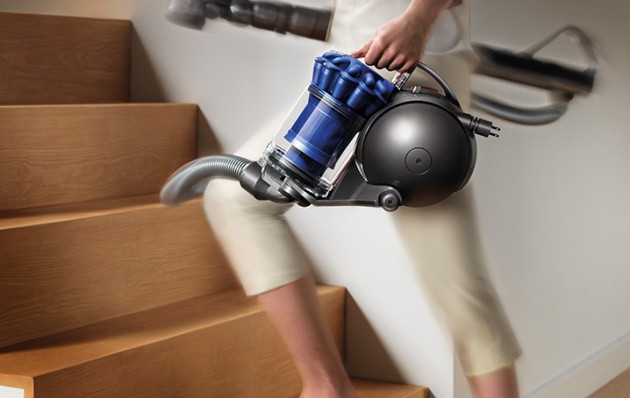 The DC49 also uses Dyson's patented Ball technology, using the company's "smallest ball yet" to help manoeuvrability around the home. As this is designed to work in confined spaces, like my flat, this is key to making it an attractive proposition to customers.
And it works. Moving the DC49 around shelves, carpets and doorways was never a problem, with the ball allowing me to quickly clean a room without having to move around chairs and tables as I went.
The vacuum comes with a range of tools including one for stairs and a combination tool to help reach those tight corners.
Dyson DC49: Performance
Dyson has been able to make the DC49 so small thanks to the inclusion of a digital motor, the only cylinder vacuum to include one. This brings two benefits. It allows the DC49 to be as small as it is, but it also means it is quieter than a traditional vacuum.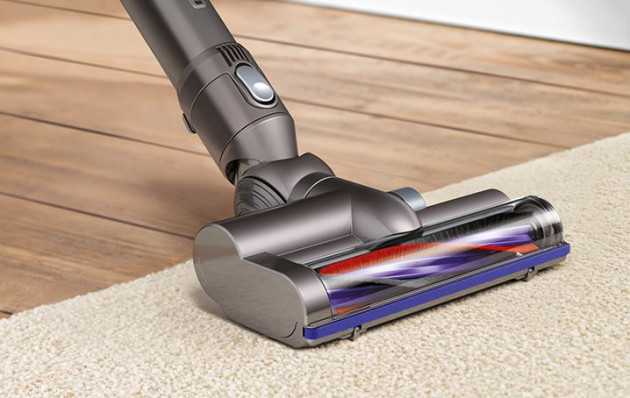 The digital motor is a legacy of the company's iconic hand-dryers but despite its diminutive size, the performance and suction power of the DC49 does not seem to suffer at all.
It performed as well as any of the other Dyson vacuums I have tried, including the upright DC50 and managed to clean all surfaces well - though it struggled with hard surfaces if they were wet.
The only issue I would have is the smaller capacity of the DC49 means you will be emptying it much more often than other cleaners.
Dyson DC49: Value and Verdict
As I said, Dyson sits alongside other technology companies like Apple and Bang & Olufsen in terms of design and engineering excellence - but also in terms of price.
The DC49 costs £350 and no matter how you look at it, that is very expensive for a vacuum cleaner, particularly one which is aimed at those living in smaller houses and apartments.
There are many other vacuum cleaners out there which cost a lot less than the DC49 though you will likely be sacrificing design, form and some performance as the DC49 is much more powerful than its size would suggest.
However the fact remains that the hose makes storage a problem for those in smaller apartments meaning its small size is not as big a benefit as it could be, and although you get an extremely well built and very powerful vacuum cleaner, at £350 it will be just too expensive for most people.