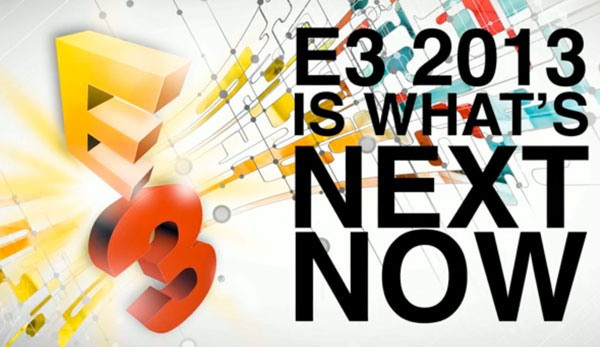 Electronic Entertainment Expo (E3) 2013, the world's premier trade show for computer and video games, is poised to get under way at noon on 11 June through 5pm 13 June at the Los Angeles Convention Centre. The high-profile event is expected to attract tens of thousands of professionals from leading computer and video game companies, business partners, media and industry analysts from over 100 countries to experience the future of interactive entertainment.
E3 2013 will also be open for software developers, buyers and retailers, programmers, distributors, entertainment industry representatives, financiers and venture capitalists, researchers, print media and more. The biggest gaming expo will bring Microsoft, Sony, Nintendo, Ubisoft and EA under one roof as they compete with each other while exhibiting their upcoming gaming hardware, a host of exciting game titles and reveal their plans for both current and next-generation consoles.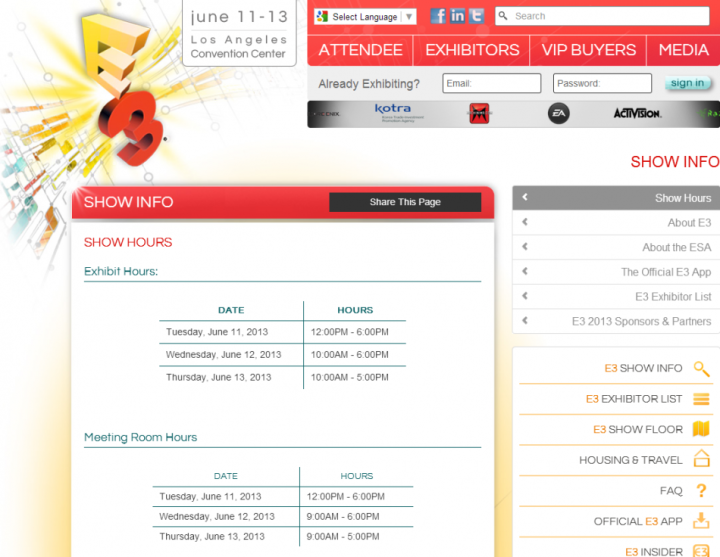 Avid video game fans can now register online to book their entries for the event in advance via www.e3expo.com/homepage.cfm. Likewise, exhibitors, VIP buyers and the media too can log in to the website to book their tickets. Spike TV has been named as the official and exclusive broadcast partner for the event with the licence for live multi-platform coverage of Xbox and EA press showcases, breaking news, gaming trailers, demos and more.
Spike TV's E3 All Access Live service will kick off its multi-platform coverage from Los Angeles a day before the event is open to the public, which is on Monday, 10 June (Noon to 5:30pm ET or 9:00am to 2:30pm PT); the service will continue at 5:30 to 11:00pm ET or 2:30 to 8:00pm PT.
The live special coverage will be supported via digital additional pre- and post- shows as well as online simulcasts. Spike TV's complete list of events and updates can be accessed at their official website here. Also, the latest updates of the events are available through its Facebook and Twitter feed @SpikeTV. Those who missed the live event can download the E3 Show Daily from 11 June at e3insider.com.
The E3 All Access LIVE coverage is also available via GameTrailers (click here) starting 10 June at 9AM PT or Noon ET.
The event schedule for pre-E3 press conferences and live streaming services via gameinformer are given below:
Sunday, June 9, 2013
Call of Duty: Ghosts - All Access, 2 PM Eastern / 11 AM Pacific
Monday, June 10, 2013
Microsoft Press Conference - 1 PM Eastern / 10 AM Pacific
EA Press Conference - 4 PM Eastern / 1 PM Pacific
Ubisoft Press Conference - 6 PM Eastern / 3 PM Pacific
Sony Press Conference - 9 PM Eastern / 6 PM Pacific
Tuesday, June 11, 2013
Nintendo Direct - 10 AM Eastern / 7 AM Pacific
Live-streaming services for pre-E3 conferences on Monday, 10 June are also available via E3 expo's official website, the e3insider, as given below:
Microsoft Press Conference - 9:30 AM PDT
Electronic Arts Press Conference - 1:00 PM PDT
Ubisoft Press Conference - 3:00 PM PDT
Sony Press Conference - 6: 00 PM PDT
NOTE: To view the complete list of events schedule for E3 2013, click here.
ALSO READ: E3 2013: Top Seven Games You Cannot Miss [VIDEOS]