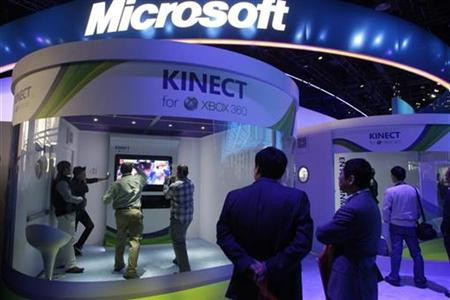 At this year's E3 expo, Electronic Arts revealed four new EA Sports titles set to received Kinect support in the next 12 months.
EA boss Peter Moore announced that four titles will be getting the Kinect treatment in the next year, including Madden, FIFA, Tiger Woods and one other unannounced project.
Kinect has tailed off after a solid start and Microsoft are evidently eager to make it an important focus for all types of games.
In addition, Forza 4, Kinect Star Wars, Fable: The Journey, Sesame Street: Once Upon a Monster, Kinect Fun Labs, Kinect Disneyland Adventures, Kinect Sports: Season 2 and Dance Central 2 will all feature Kinect support.
The heavy focus that Microsoft has placed on its Kinect platform is obviously an attempt to build on the system's initial success, something that has waned slightly in recent months.
Since its debut in November, Kinect has helped push total Xbox 360 sales to 55 million, with nearly 35 million people actively using its companion Xbox Live service.
Microsoft is updating the Kinect to add, among other things, more voice controls, including a new voice-controlled Bing Web search feature.
"The world's greatest storytellers are redefining our industry," Don Mattrick, president of Microsoft Interactive Entertainment Business, said at a press event Monday at the Galen Center basketball arena. "Technologies that see us, hear us and connect us all together are changing the way we interact and have fun.
The announcement can be seen as evidence that Microsoft wants a slice of the casual gamer market currently dominated by Nintendo and the Wii. With Nintendo set to unveil further details about its Project Café console later today, Microsoft's announcement was an early warning that the gaming giant isn't prepared to let Nintendo have things entirely their own way.
Instead of concentrating on one area, Microsoft have spread the risk around. Getting games like Mass Effect 3 and every future Tom Clancy game to support the Kinect is important because it simultaneously gives the core audience what it wants while giving Kinect owners what they want.