Electronic Arts used its press conference at GamesCom 2012 in Cologne to talk up the next games in its existing franchises but added no new titles to the company's roster.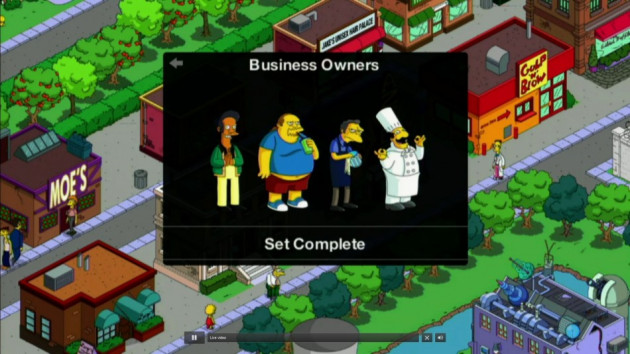 The biggest highlight of the event came when Dean Richards, head of development for EA's NHL franchise, skated on to the GamesCom stage in full hockey gear to discuss NHL 13.
Richards said the title is set to be the "biggest leap yet for the franchise."
It will feature True Performance Skating, which changes the way the players move to make it more authentic. They can use 'explosiveness' to get a quick start across the ice and build up to "top-end speed", allowing them to streak down the ice.
In NHL 13, 750 people can play together in a 30-team league. A playable demo will be released on 22 August, 2012, with the full game out 13 September.
Need for Speed
Changes are also happening in the Need For Speed car racing franchise, where EA said it was doing away with 20 years of convention that says you can't drive any cars any time you want.
"No more grinding through hours of play to get to your favourite car. If you can find it you can drive it," was the sentiment.
An updated Autolog system will continually track your performances and compares them to friends, making social competition more intense. For example, if your friends have done a better jump through a billboard their face appears on that billboard.
A Cloud Compete service will award speed points on the console as usual but also adds points from iOS, Android and other systems.
The Simpsons
One newish game is The Simpsons: Tapped Out, which is making a return to the App Store.
"After 23 seasons The Simpsons universe is huge. We launched it and it was so popular it melted our servers and we had to take it off the App Store," EA admitted.
The game is now live once more in Germany and launches worldwide over the next month.
Other announcements included the Origin download service embracing more platforms, including the Apple Mac; Simcity World connecting multiple users' cities together when it launches on PC and Mac in February 2013; and Fifa 13 mentioning actual real world results, with players who are doing well getting stat increases.
A weapon design system is also being added into Dead Space 3 and the person who submits the best weapon online will have it and their likeness appear in the game.
Dead Space 3 launches on 8 February, 2013 in Europe and three days earlier in the US.
Star Wars
Perhaps the biggest planned updates are for the online role-playing game Star Wars: The Old Republic, which has seen its player numbers drop in recent times.
EA is committed to maintaining the game and as well as previously announcing a free-to-play version will also add new content.
Campaigns called Terror From Beyond and The Grand Acquisition will soon launch, along with a package of more than 50 missions and a player versus player battleground called Warzone.