Pakistan's Earthquake Island Captured on Space Lens [PHOTOS]
Nasa's Earth Observing-1 satellite captures images of island formed in Arabian Sea after Pakistan earthquake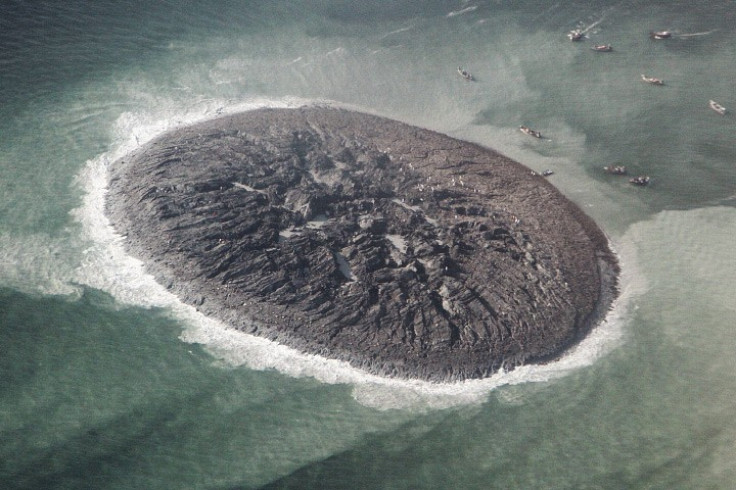 Nasa's Earth Observing-1 (EO-1) satellite has captured images of an island created in the Arabian Sea when an earthquake in Pakistan ruptured the seabed off the coast.
A magnitude 7.7 earthquake hit Balochistan province in northwestern Pakistan and gave birth to the island off the shores of the port city of Gwadar.
The earthquake, which claimed the lives of at least 350 people, caused the ocean floor near Gwadar to rise and form an island. Images taken by the Advanced Land Imager (ALI) on EO-1 show that the island appeared 1km offshore and about 380km from the epicentre of the quake.
Nasa has released the EO-1 satellite images of the island with a comparative picture taken in April before the new landmass was formed.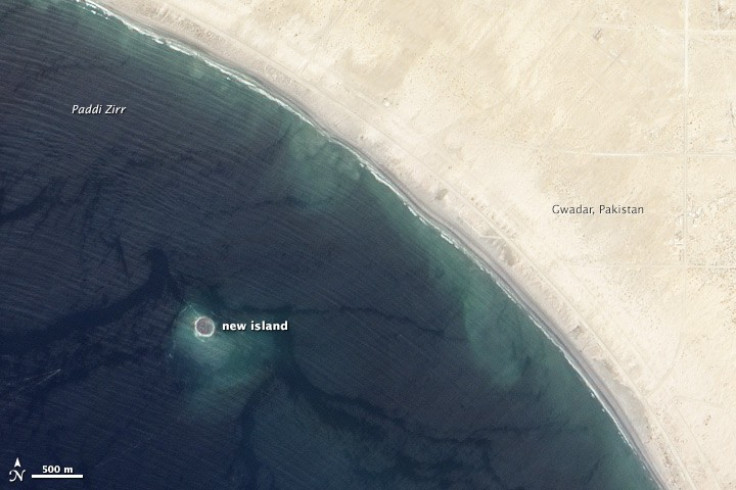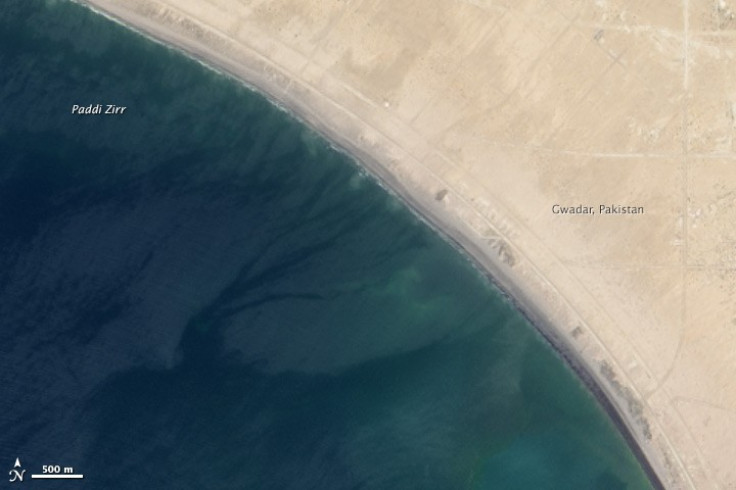 The mud, sand and rock outcrop is estimated to stretch 75 to 90 metres (250-300ft) across and stand 15 to 20 metres above sea level.
"The main driving force for the emergence of islands in this part of the world is highly pressurised methane gas, or gas hydratemarine geologist," Asif Inam of Pakistan's National Institute of Oceanography said. "On the new island, there is a continuous escape of the highly flammable methane gas through a number of vents."
Scientists said that such formations do not last long and that the earthquake island would be likely to collapse back into the sea.
"The island is really just a big pile of mud from the seafloor that got pushed up," Bill Barnhart, a geologist with the US Geological Survey (USGS) who studies earthquakes in Pakistan and Iran, said.
"The life of this island is likely to be short. That underground pocket of gas will cool, compress, or escape over time, allowing the crust to collapse and settle back down. Waves, storms, and tidal action from the Arabian Sea will also wash away the loose sand, soft clay, and mud," he said.
© Copyright IBTimes 2023. All rights reserved.