The death toll from the deadly earthquake that struck Pakistan's southwestern province of Baluchistan rose to 217 even as reports said the tremors have created a new island off the coastal region.
The magnitude 7.8 quake hit the thinly populated province on Tuesday, destroying houses and knocking off power supply. The tremors were felt across South Asia.
The powerful earthquake also triggered a rise in the seabed, creating a mountain-like island off the country's southern coast. Perplexed onlookers were gathering to see the rare occurrence as the rocky terrain emerged out of the sea in the aftermath of the quake.
More than 350 people have been injured in the disaster, officials said, adding that Pakistani army personnel have joined rescue teams. Helicopters and hundreds of troops have been deployed to carry out the rescue mission in the affected areas.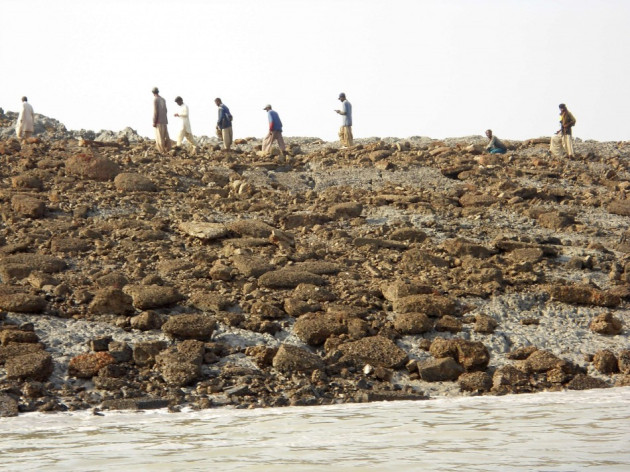 Local officials in all the districts in Baluchistan, which borders Iran, have been kept on high alert in the aftermath of the quake.
"Over 80 per cent mud-houses have collapsed or have been badly damaged in Awaran [district]," senior government official Babar Yaqoob Fateh Mohammed told the Dawn newspaper. Awaran is the worst affected district in the quake.
The death toll is likely to increase as scores of people have either been reported missing or are trapped under the rubble.