In 2009, fans of EastEnders watched as Stacey Slater was sectioned weeks after being diagnosed with bipolar in one of the most gripping storylines in the show's history. Now the mental health of the feisty Walford resident is taking centre stage once again. This Christmas, viewers will see the pregnant mother-of-one, played by Lacey Turner, struggle with postpartum psychosis after giving birth.
Producers of the hit BBC soap have been working with several charities in order to ensure they accurately depict Slater's struggles. Soap boss Dominic Treadwell-Collins said of the hard-hitting storyline: "Stacey's mental health story will be one of our biggest storylines over Christmas and the beginning of 2016 as we explore Stacey's bipolar disorder and its effects on her and those closest to her.
Postpartum psychosis is an illness that affects around one in every 1,000 women who give birth and causes them to have hallucinations and delusional thinking. While it can affect mothers without pre-existing mental health issues, it is more likely to develop in those who already suffer from bipolar disorder.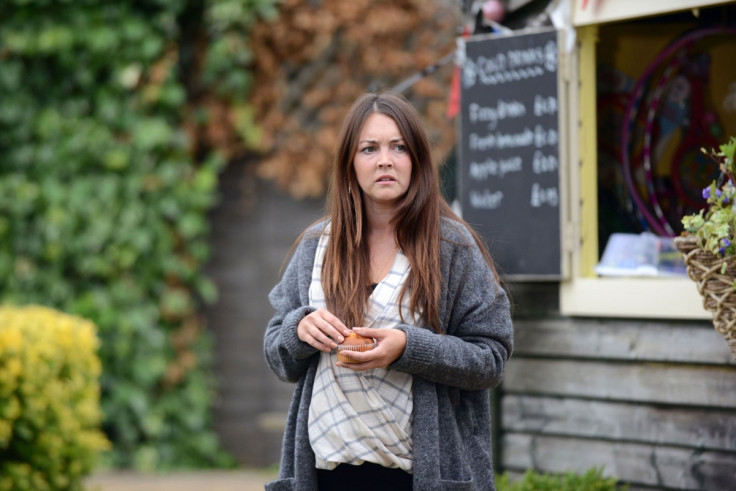 Treadwell-Collins felt it was important to raise awareness of the condition and explore the effects of postpartum psychosis on those with bipolar. He said: "EastEnders have worked closely with Mind, Bipolar UK, other experts in the field and women with personal experience to show a story that is true and painful while also filled with the usual twists and turns viewers have come to expect from EastEnders."
"Lacey is one of the most raw and intuitive actresses on television and it's exciting to watch her getting her teeth into a really intense storyline as Stacey battles against the world."
Turner has won awards over the years for her portrayal of Slater's mental health issues, including the Making the Difference Award at the Mind Media Awards in 2009.
Clare Dolman, of Bipolar UK, said: "It's fantastic EastEnders are raising awareness of this devastating condition. When it happens it's a psychiatric emergency, and yet it's eminently treatable and the vast majority of women recover to be great mothers."
Meanwhile, viewers are on tenterhooks after discovering that Slater's partner Martin Fowler (James Bye) is not the father of her unborn child, with Kush Kazemi (Davood Ghadami) the real dad. They will have to wait and see whether the truth is revealed over the festive season.