Ebola Outbreak: The Conspiracy Theories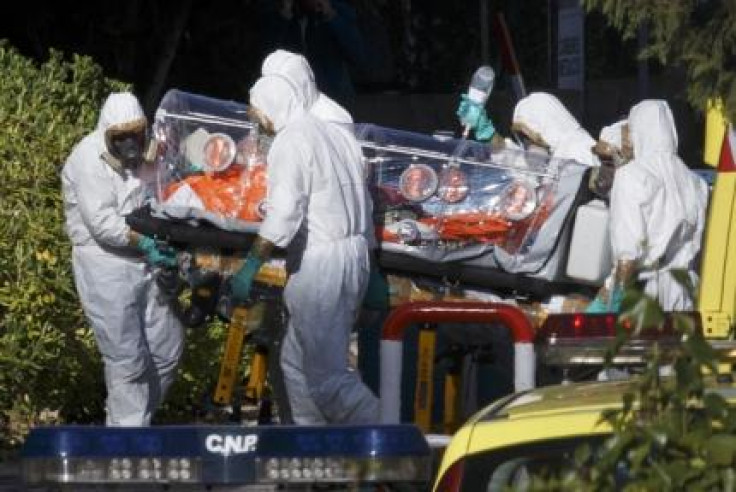 US President Barack Obama refused on Thursday (7 August) Nigeria's request for the ZMapp drug, prompting a backlash on Twitter, with conspiracy theorists weighing in on possible motives behind the super power's decision.
Nigerian authorities had requested the experimental ZMapp drug from the US Centres for Disease Control and Prevention (CDC) to combat the Ebola-led state emergency that is fast claiming a growing number of lives across the West African nations. However, CDC turned down the request citing drug shortages.
"There are virtually no doses available," said a CDC spokesman.
The World Health Organization has declared the Ebola outbreak an "international health emergency" with a total of 108 new cases being confirmed over the weekend.
So far, the outbreak has claimed 961 lives across Sierra Leone, Guinea, Liberia and Nigeria, with over 1700 confirmed cases.
Yet, President Obama feels it is still premature to fast track the ZMapp drug for approval and distribution to patients outside the United States.
"I think we've got to let the science guide us. And you know, I don't think all the information is in on whether this drug is helpful," said President Obama at the US-Africa Summit in Washington on Wednesday (6 August).
Since Obama trashed the idea of sharing the ZMapp drug, Twitter users are trying to unmask possible conspiracy theories behind the sudden virus outbreak.
Some people are claiming that #Ebola is a man-made, population culling agent that is intended to shift power into the hands of one governing body:
@Africarevolt The #ebola and #AIDS is a conspiracy by the powers-that-be. An outbreak while #USAfricaSummit is going on. #Think

— Kevin Dorival*Author (@Courage2Believe) August 8, 2014
Conspiracy Theorists: #Ebola is bioweapon to de populate regions of interest sponsored by US, Bill & Mel Gates Fdn and George Soros. — Rere Young (@rereyoung) August 8, 2014
#Ebola and ZMAPP way out for the world. I strongly believe this is a conspiracy by U.S.A. to sell drugs. @omojuwa @whytehabeeb

— Comr. Alabede Suraj (@BabsSuraj) August 6, 2014
Reading comments on our #Ebola stories, and conspiracy theories range from plan to force ObamaCare on Americans to government domination — Faith M. Karimi (@faithcnn) August 2, 2014
Some are also drawing links with the end of the world theories:
First Sars, then Anthrax, then Bird flu, then Swine flu.. Now Ebola... I wonder how long this will last. #conspiracy #Ebola

— Joey JnrEGO (@JnrEgo) August 8, 2014
It does feel a bit like the end of the world, doesn't it? #Gaza #Iraq #Syria #Nigeria #Ukraine #MH17 #Libya #Ebola #SSudan — Joanna Humphreys (@humphreysjoanna) August 5, 2014
All eyes are now on the US, with critics questioning what the US biowar researchers were doing in the Ebola zone in the first place.
And if Ebola does turn into a further global health crisis, it will certainly prove lucrative for certain US drug manufacturers who can stack up millions of dollars.
© Copyright IBTimes 2023. All rights reserved.