A British man who was tested for the Ebola virus, which has killed more than 670 people in West Africa, has been given the all clear.
The unnamed man was tested for the deadly pathogen after flying into Birmingham Airport from Nigeria. He was taken to hospital by ambulance on Monday as a precautionary measure after complaining of feeling feverish when leaving the plane, which had travelled from Benin via Paris.
An official from the Department of Health confirmed the man had been given the all clear.
"Protecting the public from infectious diseases is a priority and we lead the world in this field. We are well-prepared to identify and deal with any potential cases of Ebola, though there has never been a case in this country," a statement from the department read.
"Any patients with suspected symptoms can be diagnosed within 24 hours and they would also be isolated at a dedicated unit to keep the public safe. Our specialist staff are also working with the World Health organisation to help tackle the outbreak in Africa."
A second man in his twenties who went to Charing Cross Hospital in London this week, whose symptoms were determined to be unlinked to the virus, the Daily Telegraph reported.
Yet Foreign Secretary Philip Hammond told the BBC that Ebola, which has killed more than 670 people in West Africa, still poses a threat to the UK.
Hammond said no Britons had been affected so far and there were no cases in the UK, but the government was viewing the outbreak very seriously.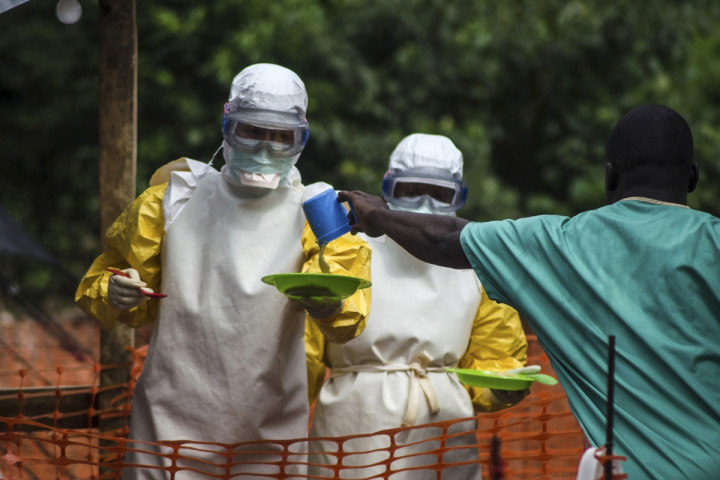 Earlier this month, Public Health England issued an alert to UK doctors to be aware of symptoms of the disease, which include fever, headaches, joint and muscle pain and lack of appetite.
It was reported this week that a leading doctor working with Ebola patients in Sierra Leone, Sheik Umar Khan, has died from the virus. He had been infected this month and had been moved to a treatment ward run by medical charity Medecins Sans Frontieres in the far north of the country.
Ebola by numbers
30,000: Public health adviser Yewande Adeshina said 30,000 people at risk of contracting the disease are being traced by officials.
90%: Ebola kills up to 90% of those infected, but patients have a better chance of survival if they receive early treatment.
670: The number of people killed by the virus in West Africa this year.
1,200: The number of people infected by Ebola in 2014.
314: The estimated number of deaths in Guinea.
219: The approximate number of deaths in Sierra Leone.
Eight to 17: Death is usually brought on by haemorrhaging, shock or renal failure and typically occurs between eight and 17 days after a person first falls ill.