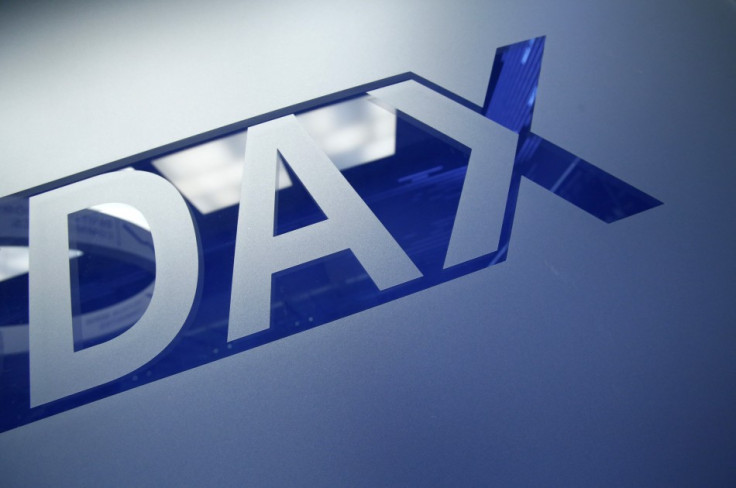 European markets opened higher ahead of crucial policy meetings at the European Central Bank and at the Bank of England.
Europe's FTSEUROFIRST 300 rose 0.4% in early trade.
Britain's FTSE 100 gained 0.5% in early deals.
Germany's DAX and Spain's IBEX opened 0.6% higher.
Italy's FTSE MIB opened 0.7% higher.
France's CAC 40 was up 0.9% in opening trade.
The ECB is expected to keep its main interest rate unchanged when it meets during the day.
In the UK, the BoE's new Governor Mark Carney will attend his first rate-setting meeting on Thursday. The central bank is expected to leave monetary policy on hold.
British investors will also be tracking house price data during the day.
Elsewhere, the president of the European Commission, José Manuel Barroso, tried to quell market fears over Portugal's political instability despite saying that a raft of ministerial resignations could undermine efforts to build financial credibility.
Investors will also be following developments in Greece, where a finance ministry official said the country can cope with not receiving the next tranche of its bailout package on time.
Greece is under pressure to prove it can deliver on austerity measures set out by lenders in order for it to receive its next round of bailout cash.
In Asia, the Japanese Nikkei closed 0.26% lower. Australia's S&P/ASX closed 1.07% higher while South Korea's Kospi finished 0.79% higher.
Earlier in the Asian trading session, a majority of markets opened higher, after better-than-expected US economic data prompted gains on Wall Street. However, investors exercised caution ahead of the ECB's meeting later in the day and Friday's crucial US labour market data.
The Japanese Nikkei was pulled down by a stronger yen that hurt exporters' stocks. Bank of Japan Governor Haruhiko Kuroda's comments earlier that central bank stimulus was helping place Japan's economy on track for a recovery failed to push the benchmark index into positive territory.
On Wall Street, indices finished modestly higher on Wednesday on positive jobs data.
The Dow Jones Industrial Average finished 56.14 points or 0.4% higher at 14,988.55. The S&P 500 index ended 1.33 points, or about 0.1% higher at 1,615.41. The Nasdaq Composite ended 10.27 points or 0.3% higher at 3,443.67.
An ADP-sponsored survey pointed to improved private sector employment growth in June, beating expectations. The government's initial weekly jobless claims data logged a drop in claims - which fell to 343,000 from last week.
Financial markets in the US will be closed on 4 July for the American independence day holiday.
The US puts out non-farm payrolls data on Friday, which is expected to influence the US Federal Reserve's decision on bond purchases. The Fed has indicated that it could begin trimming its $85bn a month bond-buying programme later this year, if the American economy improves as the Fed expects it to.