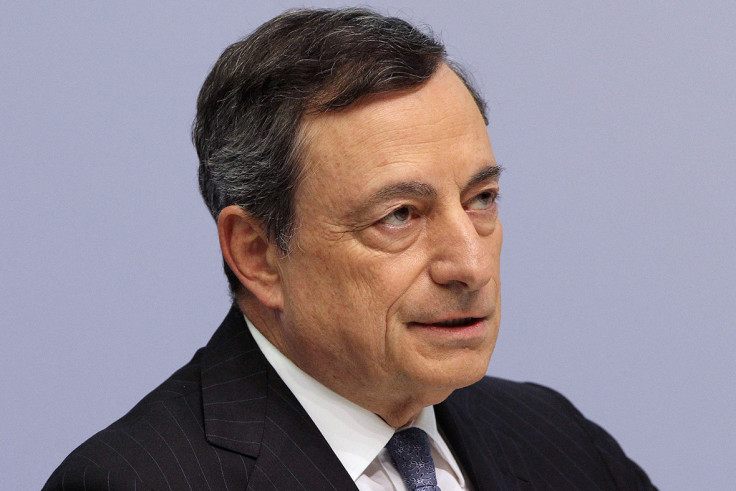 Fears over the UK's exit from the EU have been overblown, Mario Draghi, the president of the European Central Bank said on Thursday (21 July). He now joins a growing number of people who have adopted a calmer tone, striking down the rhetoric of severe economic repercussions post-Brexit.
Draghi played down fears on the wider impact of Brexit, and urged people to take the warnings of a severe economic slowdown with some caution. He noted that the markets have been resilient since the referendum on 23 June, in which voters opted to take Britain out of the bloc.
"All that can be said is that it's a risk that has materialised and it's a downside risk," Draghi said. The ECB left its policy unchanged this month, disappointing expectations of a significant intervention to shore up growth.
"The figure that circulated in the aftermath of Brexit was the impact [on eurozone growth] of 0.2 to 0.5% over three years. I believe the commission has come out with a similar figure of 0.25 to 0.5%. We should take these estimates with some grain of caution," Draghi said.
He continued: "What is clear is that financial markets and the banking sector have reacted in a fairly resilient fashion to the event. We haven't observed any disruption either in financial markets or the banking sector."
According to The Times reported, Draghi said the impact of the UK exiting the EU seemed minimal for the moment. He acknowledged that second quarter growth was already on course to be slower than in the first three months. Recovery, he added, would continue at a moderate pace.
"It's too early to say what is going to be the final impact," he said. The ECB will provide an update to its growth and inflation forecasts in its next meeting scheduled in September.
Anatoli Annenkov, a senior economist at Societe Generale SA in London, told Bloomberg: "The big question for Draghi is how bad the Brexit will be for the economy and to answer that question they need to wait some time for the dust to settle."
Annenkov added: "The room to act is very limited and if they expand asset purchases they will have to decide how to deal with a problem of a much-reduced universe of eligible bonds."