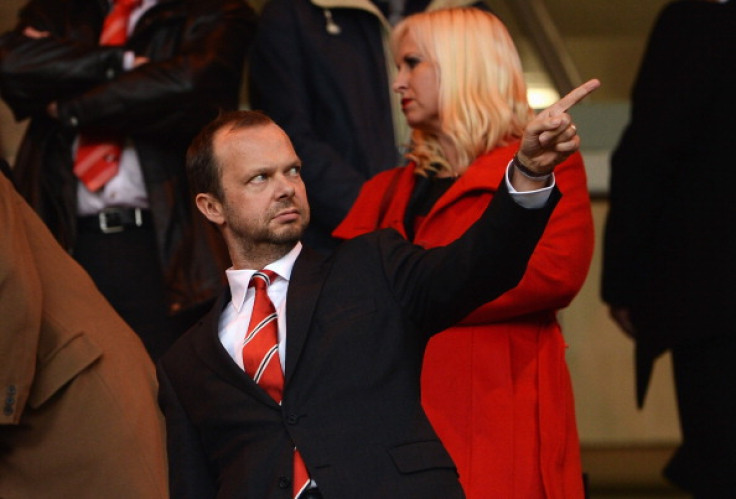 Manchester United executive vice-chairman Ed Woodward has revealed that the club's process of identifying summer transfer targets starts almost a year in advance.
Louis van Gaal's side have already completed four signings in the ongoing window after securing the services of Memphis Depay, Bastian Schweinsteiger, Morgan Schneiderlin and Matteo Darmian.
The Red Devils have also offloaded the strike trio of Robin van Persie, Radamel Falcao and Angelo Henriquez, along with Portuguese winger Luis Nani this summer. They followed Tom Cleverley, who joined Everton on a free transfer following his loan spell at Aston Villa.
Woodward claims by mid-season the club decides the list of players who will be heading for Old Trafford at the end of the season, while also setting sights on potential new arrivals.
When asked when the whole process starts, Woodward told United's official website: "It's really September. Once the window closes, your scouts are then starting to look at the key areas where you think you may have a weakness and the whole process starts."
"The manager will have had four more months of working with the squad [by January] and have had much better visibility of who the ins and outs should be, but the work has to have started to get them."
"Yes, essentially there is [a physical list of names] because we track everything. That's what the scouting team does. It's relentless because you're immediately focused on the next [signing].
"To that extent, I am completely aligned with the fans. When we tell them we've signed a player, there is a moment of happiness but then it's about who's next," he added.
Louis van Gaal's role
Woodward said the list of players who could be sounded out will be evaluated by manager Louis van Gaal, who will then identify the players he would like to bring to Old Trafford.
"So we're always able to look at a position and have our view in terms of the list of targets that we think will suit Manchester United and help our team. That list is then discussed with Louis [van Gaal] and his staff and there's a process of further analysis done," Woodward said.
"Once Louis sets his targets – and I think it's always important to have more than one target for each position, because you have to accept that sometimes you may not get your first choice for whatever reason, so let's plan ahead and look at two and three – then all I do is go and negotiate the deals with the club and the player. It's straightforward, although it may not be easy in terms of negotiations."