The founder of Russian Facebook-rival VK has extended a job offer to NSA-whistleblower Edward Snowden.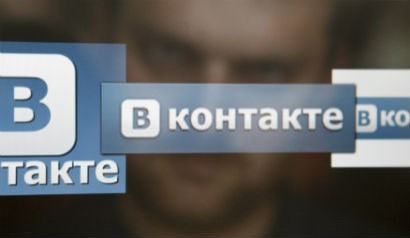 Writing on his personal VK page, Pavel Durov said he was proud to be Russian following his government's decision to grant Snowden temporary asylum and invited the former NSA analyst to join his team.
Durov said he would be "happy for [Snowden] to join a stellar team of programmers" in VK's St. Petersburg office.
He added that Snowden may be interested in using the skills acquired at the National Security Agency to help protect VK's users: "In the end there is no more popular European company than VK. I think Edward might be interesting [in doing] protection of personal data for our millions of users."
Particularly strong
VK - previously known as VK or ВКонтакте in Russian - is the second most popular social network in Europe, with a particularly strong following in Russia, Ukraine and Belarus. It has around 200 million accounts and 45 million average daily users - compared to over one billion accounts and 665 million daily users.
It offers very similar functionality to Facebook with its core functionality including photo sharing, private messaging, status updates and news sharing.
The 28-year-old Durov, who founded the site in 2006 with his matematician brother Nikolai, has been compared to Facebook's Mark Zuckerberg and is known for his outspoken left-wing political and economic views. He is estimated to have a personal fortune of £170 million, which is some way short of his US counterpart Zuckerberg who has an estimated personal wealth north of £11 billion.
Undisclosed
Snowden was granted temporary political asylum by Russian president Vladimir Putin on Thursday on the understanding that he cease leaking top secret US government documents. Snowden, who had been living in the transit area of Moscow's Sheremetyevo airport for the past six weeks, left in a taxi to an undisclosed location.
While the temporary visa Snowden was granted only allows him to stay in the country for a year, comments from his legal representative Anatoly Kucherena suggest Snowden was looking to make Russia his long term home - and if that's the case he will need employment.
While working on a social network is not something to be found on Snowden's CV, it would be a major coup for VK to get Snowden on board, and help grow its profile outside of its stronghold of Eastern Europe.