Whistleblower and former NSA contractor Edward Snowden is to address the British public in an alternative Christmas message to be broadcast on 25 December.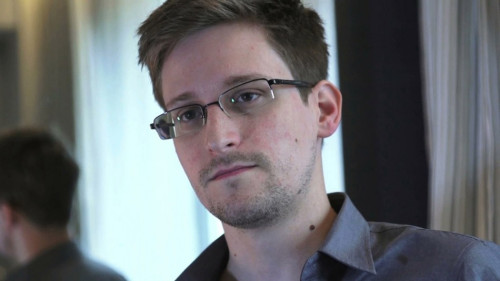 Six months after the top secret documents acquired by Snowden were first published, detailing the NSA's widespread surveillance of phone and internet communications, the 29-year-old will address the nation on Channel 4's Alternative Christmas Message.
The pre-recorded video will be broadcast by Channel 4 at 4:15pm on Christmas Day, an hour after the Queen's own traditional festive message.
In his first TV interview since arriving in Moscow, Snowden lays out his vision for why privacy matters and why he believes mass indiscriminate surveillance by governments of their people is wrong.
George Orwell warned us of the danger of this kind of information
Snowden said in a Channel 4 statement: "Great Britain's George Orwell warned us of the danger of this kind of information. The types of collection in the book – microphones and video cameras, TVs that watch us are nothing compared to what we have available today. We have sensors in our pockets that track us everywhere we go. Think about what this means for the privacy of the average person."
The former NSA contractor, who is currently living in Russia, having been granted a year's political asylum there added: "A child born today will grow up with no conception of privacy at all.
"They'll never know what it means to have a private moment to themselves an unrecorded, unanalysed thought. And that's a problem because privacy matters, privacy is what allows us to determine who we are and who we want to be."
The Alternative Christmas Message was first aired by Channel 4 in 1993 and has featured a wide range of presenters, including Iranian president Mahmoud Ahmadinejad, cartoon family The Simpsons, and 9/11 survivor Genelle Guzman.
The news of Snowden's address comes on the same day he said in an interview with the Washington Post that his "mission's already accomplished" and that he has no political ties with Russia or China.
Snowden added: "I already won. As soon as the journalists were able to work, everything that I had been trying to do was validated. Because, remember, I didn't want to change society. I wanted to give society a chance to determine if it should change itself.
"All I wanted was for the public to be able to have a say in how they are governed.
"I am not trying to bring down the NSA, I am working to improve the NSA. I am still working for the NSA right now. They are the only ones who don't realise it."
The Alternative Christmas Message will broadcast on Channel 4 at 4.15pm on Christmas Day.