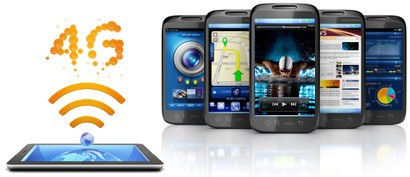 The UK's first super-fast 4G mobile network has been launched in 11 cities by EE, promising speeds fives times faster than 3G networks.
The 4G network will go live in 11 cities around the UK today, with five more cities being rolled out by the end of the year. People in London, Leeds, Edinburgh, Manchester, Liverpool, Glasgow, Birmingham Sheffield, Bristol, Cardiff as well as parts of Southampton will all be able to use the 4G network from this morning.
In order to take advantage of the 4G speeds however, you will need a 4G compatible handset, a 4G SIM card, a contract with EE and be in one of the 11 cities covered by the network.
Last week EE announced its price plans with the cheapest consumer tariff beginning at £36-a-month and the lowest business tariff beginning at £30-a-month. There are also SIM-free price plans beginning at £21-a-month.
Following the announcement, many people reacted negatively on Twitter, complaining about the high prices, low levels of data allowance and no unlimited option.
Olaf Swantee, CEO at EE, called the switchinjg on of the UK's first 4G network "a landmark day" for the UK's businesses and consumers.
"We're investing £1.5 billion in our network to be the first company to offer mobile 4G in the UK, alongside the biggest 3G network. Combined with our Fibre Broadband and revolutionary service model we have a pioneering and unique offer to customers across the UK - superfast speeds in the home, superfast speeds on the move and expert service on nearly every high street in Britain."
4G is seen by many as a solution to the problem of broadband access in some parts of Britain, with speeds available on EE's 4G network comparable or in many cases better than those available through fixed-line broadband.
Speeds
EE's chief of sales, Marc Allera, said ahead of the launch that customers could expect to see speeds of between 10Mbps and 15Mbps, which is significantly faster than speeds currently available through 3G networks.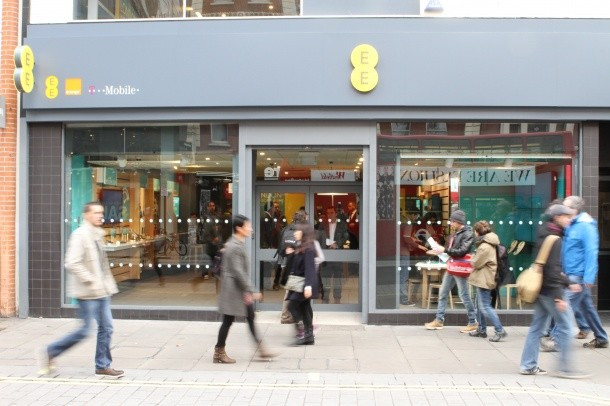 The higher speeds will allow for faster browsing, streaming of HD video while on the move and the ability to download and upload large files quickly.
EE will be offering a range of smartphones at launch which will work on the 1800MHz frequency its network uses, including the iPhone 5, the Nokia Lumia 920, and the Samsung Galaxy Note 2.
As well as launching the new 4G service, EE - which was previously known as Everything Everywhere - has re-branded over 700 retail stores around the UK. EE was formed by the merger of mobile networks Orange and T-Mobile and while these brands still exist, they now come under the umbrella of EE.
EE today also launched a new fibre broadband service which will be available to 11 million premises around the UK, promising ten times the speeds of a standard broadband connection.
Ofcom
EE has been able to roll out a 4G network ahead of schedule thanks to a decision by regulator Ofcom which allowed EE re-farm its existing 2G specturm for use as a 4G network.
Following the announcement of that decision, other mobile networks reacted angrily, including O2 and Vodafone, as they won't be able to launch a competing 4G service until the middle of next year.
Vodafone, O2 and Three will be bidding on the specturm freed up by the switching off of analogue TV signal earlier this year, which will be auctioned early in 2013, with 4G networks expected to go live by June.
Following legal threats to scupper the quick roll-out of EE's new network, the Culture Secretary mediated talks involving all sides, including Ofcom, which helped to solve the problem by assuring O2 and Vodafone that the auction of the 4G spectrum would take place sooner than previously thought.