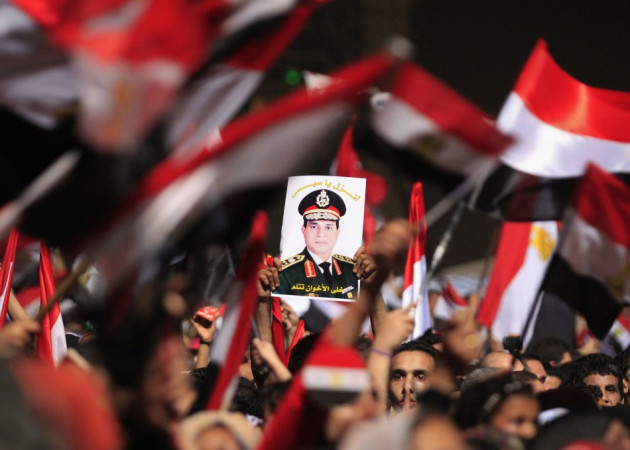 The Egyptian branch of the Qatari-based television network Al Jazeera has been raided by officials of Cairo's new military-run government, according to press freedom organisations.
Security forces stormed the station late on Wednesday during a live broadcast, interrupting service and holding at least five people in custody.
Karim El-Assiuti, a journalist at the station, told Reuters his colleagues on the Al Jazeera Mubasher Misr channel were arrested while working in the studio. A broadcasting service from a pro-Morsi rally was prevented from going on air and its crew was also detained there.
Al Jazeera began broadcasting in Egypt after the 2011 revolution which toppled Hosni Mubarak. It was perceived as being pro-Islamist and pursuing a pro-Muslim Brotherhood agenda.
In addition to the Al Jazeera raid, three other pro-Morsi televisions have been shut down by military forces. Misr25, the Muslim Brotherhood's TV station, went off air after the televised announcement of Morsi's removal by General Abdul Fattah al-Sisi. The station was considered the mouthpiece of the Muslim Brotherhood's political vision.
The Salafi-affiliated al-Hafiz and al-Nas also went off air at that time according to state-run al-Ahram and the Muslim Brotherhood's political wing, the Freedom and Justice Party.
The Committee to Protect Journalists (CPJ) expressed its concerns at perceived freedom of expression violations in Egypt.
"We are concerned by reports that authorities are shutting down television coverage based on political perspective," said Sherif Mansour, CPJ's Middle East and North Africa Coordinator. "We urge the military not to deprive Egyptians of information sources at this important juncture."