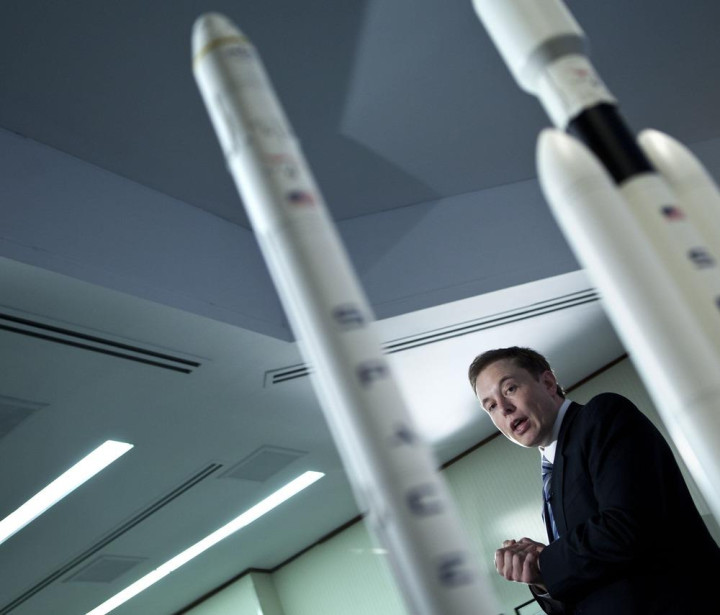 SpaceX CEO and billionaire entrepreneur Elon Musk is exploring the possibility of providing global internet access through a 700-strong fleet of light-weight satellites.
A series of reports suggests that Musk is working with WorldVu Satellites, headed by former Google executive Greg Wyler.
WorldVu Satellites has been previously associated with Google's Project Loon, however a report in Space News in September revealed that relations between the two companies had soured and that Musk had expressed interest in the venture.
On Friday The Wall Street Journal cited people familiar with the matter in reporting that Musk is working with Wyler to develop smaller and less-expensive satellites to deliver internet access across the globe.
The fleet of 700 satellites would be more than 10-times larger than the largest current fleet, operated by Iridium Communications.
It is estimated by industry experts that the project would cost around $1 billion (£630,000, €800,000) and would need to be carried out within the next 10 years to avoid issues with radio spectrum rights.
Universal internet
A similar project to connect the two thirds of the world who are not yet online has been started by Facebook through its Internet.org foundation.
Through Internet.org, Facebook CEO Mark Zuckerberg plans to use drones and satellites to spread connectivity.
Investors for WorldVu Satellite's project could be sought among technology giants such as Facebook, whose business interests lie in extending internet access to unconnected parts of the world.
Open web advocate David Sasaki previously claimed that Google and Facebook were by no means philanthropic in their ambitions to spread connectivity.
"We shouldn't celebrate Facebook's efforts to 'bring the internet to all' because that is not what they are doing," Sasaki said in a blogpost following the unveiling of the Internet.org foundation.
"When Zuckerberg says that access to the internet is a human right, what he means is that access to Facebook should be a human right."