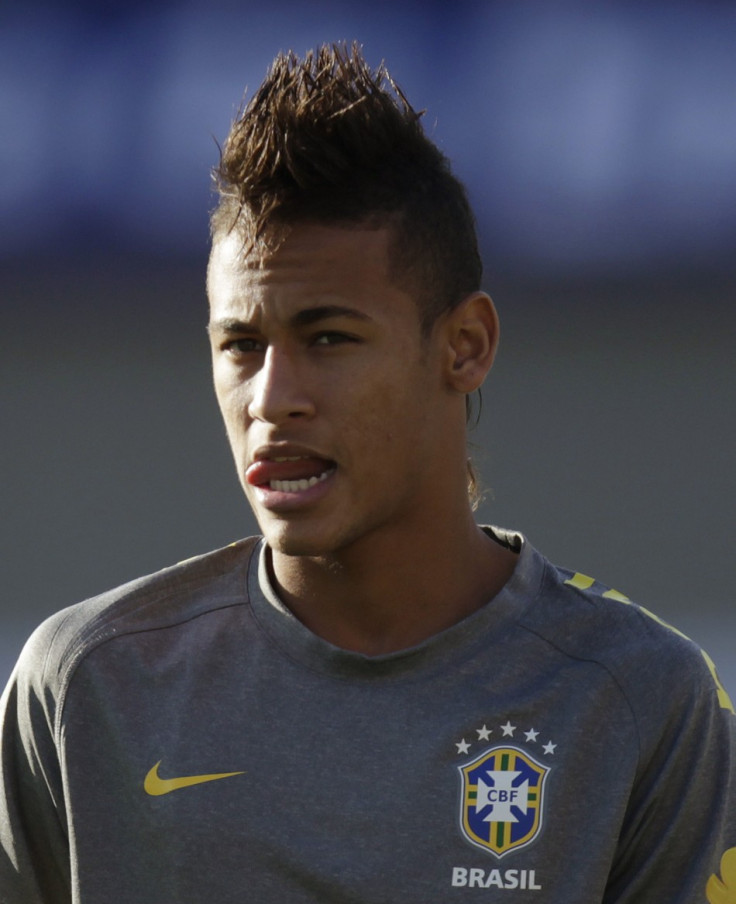 In what has been a rather quiet transfer window so far for Real Madrid, Jose Mourinho is now set to lay his cards on the table in his bid to topple Barcelona both domestically and in Europe. After last year's failures both domestically and in Europe, Jose Mourinho has reportedly targeted Emmanuel Adebayor, Ashley Cole and Brazilian starlet Neymar as the players to lead the Real Madrid revolution.
The Daily Star reports that Neymar has chosen to join Real Madrid, rejecting the chance to link up with new Chelsea boss Andre Villas-Boas. The two clubs, along with Spanish champions Barcelona, Manchester City and Russian side Anzhi Makhachkala, have been given permission to speak to the 19-year-old as they battled to lure the £40million-rated Brazil international to Europe. A source close to Neymar told the newspaper: "Who can say no to Real Madrid?"
Real Madrid has reportedly offered Neymar a five year deal and will pay Santos a figure in the region of £40m with some future incentives. Jose Mourinho is said to have little fears that the striker will have any problems settling into European football and will build his team around Cristiano Ronaldo and the Brazilian forward.
Ashley Cole is said to be keen on joining up with his old boss at the Bernabeu. The Chelsea full back is said to be unhappy with constant reports that new boss Andre Villas-Boas is lining up a big money move for Benfica's Fabio Coentrao. Speculation in Spain is growing concerning a possible transfer, with Spanish daily Marca claiming: "the Englishman from Chelseais the player for the job. He is one of the best players in the world and wants to come to Spain," said the daily, without identifying the source. And the paper even suggests Chelsea is "ready to listen to offers."
Emmanuel Adebayor has rejected speculation that he may be ready to join Blackburn or PSG by claiming that he will only join a club that can win titles. The Togo forward spent the second half of last season on loan at Madrid and although he did not set the world alight, Mourinho is said to be impressed with what he saw. After winning the Copa Del Rey at the Bernabeu last season Adebayor wants to join a club that will challenge at the same level. Adebayor said: "At Real, I got a taste for what it's like winning a trophy. I can only go where we play to win a trophy or win the championship and not to play mid-table. 'I'd like to stay with Los Merengues,' he said. 'But you know I am a footballer and what is important is to play football whether it's Manchester City or elsewhere.'