Emmanuel Petit urges Arsenal manager Arsene Wenger to step down after two decades in charge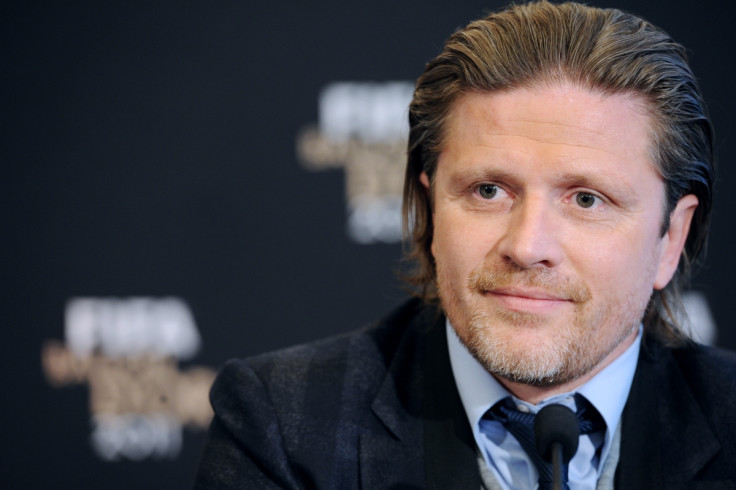 Arsenal manager Arsene Wenger has been urged to step down by former player Emmanuel Petit. The 45-year-old Frenchman played under Wenger during the early days of his Arsenal stewardship, but thinks the time has come for the under-pressure manager to step aside for someone else.
Petit has suggested Wenger moves across to a director of football role and in his place, he recommends former teammates Dennis Bergkamp, Tony Adams and Patrick Vieira.
"I am pretty sure he has to stay at the club but maybe it's time for him to open the door for something else as well," the former Arsenal midfielder said, according to the Daily Mail. "When I look at the former players from Arsenal, how many of them have their badges to manage a team?
"Dennis Bergkamp, Tony Adams, Patrick Vieira, many, many great players, they have their own statue in front of the stadium. I think Arsene... it's good to share the place with someone else and try to open the door to the former players."
Petit has huge admiration for Wenger's work at Arsenal, but does not think the current side boasts a title-wining mentality. "I think Arsenal has been missing something for ages, it's mental," the ex-Arsenal star said. "They've got great players and the way they used to play, for me is one of the best in Europe. But playing well on the pitch doesn't mean you're going to win the title.
"You can play badly as well but you win the game. One thing that's wrong with Arsenal is that you can see a lot of the players give up on the pitch. Mentally, I think they need to improve a lot but in terms of quality they have everything to win the title.
"I think Arsene has done a great job in the 20 years he has been there and I respect this very highly, but, when you look at the title they won, it was because they had great leaders in the team. They have great players but they are missing leaders and personality. If you want to win things, then you need to suffer."
© Copyright IBTimes 2023. All rights reserved.