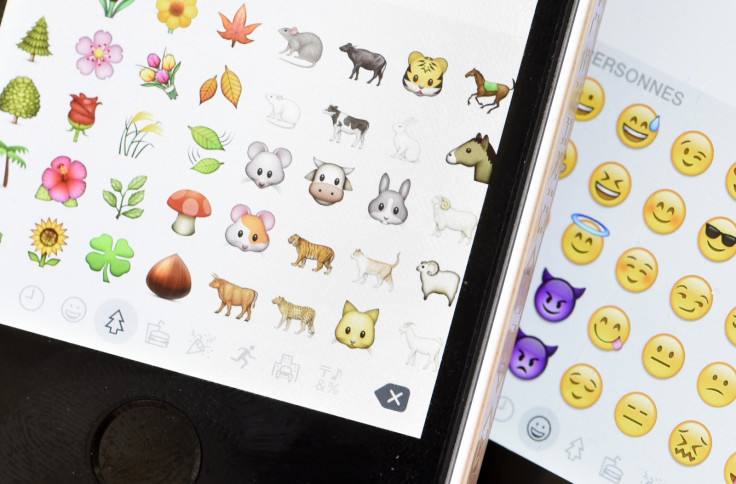 Avid emoticon users are being charged three times the cost of a normal text message for sending messages with emojis. The charges means that customers are being hit with huge phone bills and hundreds have complained to consumer watchdogs about the problem.
Phone users are being charged up to 40p per emoji, such as a smiley face, to convey emotions. The cartoons are extremely popular and commonly used due to internet-based apps such as Whatsapp and Facebook Messenger and their popularity has put pressure on phone networks to revise the cost of sending them.
But mobile phone operators are insisting that the problem does not lie with them. They say the issue is due to older handsets converting the message into a picture message, which are often exempt from packages.
"A number of factors affect whether customers are charged for sending emoji, usually the settings on the handset," EE said. "So it is a manufacturer – rather than a network – issue."
£1,200 for emojis
Speaking to Daily Star Sunday, O2 said: "Some smartphones may convert text messages (SMS) into picture messages (MMS) resulting in customers being charged for MMS messages when they were unaware of sending them to begin with," the company said. "This is something that can happen, but it is down to the handset, not the O2 network or settings used for the O2 service."
Cost of sending picture messages
Monthly
PAYG
EE
40p
40p
O2
40p
36p
Vodafone
40p
35p
Three
19.8p
31p
In February it was reported that hairdresser Paula Cochrane from Scotland was hit with a £1,192 bill by EE after she sent messages containing the symbols that weren't included in her "unlimited" monthly deal. The 48-year-old was unaware of the charges and was left fuming after her provider offered to cut her bill by £100.
"I am raging. I have never heard of this before and I've had a mobile phone for years," she told the Daily Record. "Even the staff at my local EE shop were shocked when I told them. They knew nothing about it. Do EE really think I'd run up these bills if I knew the cost? It's daylight robbery.
"I feel violated that EE have withdrawn more than £1,000 from my account for a £30.99-a-month contract. It's totally unacceptable."
To stop mobile phone costs from spiralling out of control, technology experts are urging consumers to use free apps such as Whatsapp to send emojis. "The only way to be sure you are not being charged is to get a breakdown of all fees. Fortunately, most handsets recognise emoji straight away these days and will send them as texts," Ernest Doku, tech expert for comparison site uSwitch said.
"If you really want to save money, consider using a free app service such as WhatsApp, Snapchat or iMessenger. You can send messages with these for free," he added.