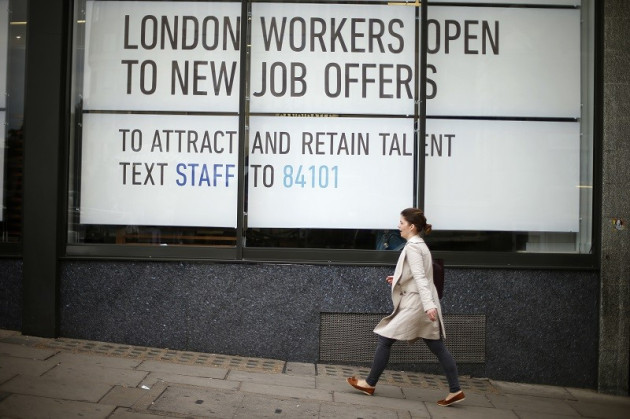 The number of advertised jobs in the UK jumped to its highest level in four years in September, according to research by recruiter Reed.co.uk.
The Reed Job Index, which is compiled using data from around 150,000 vacancies advertised on Reed.co.uk, revealed that the UK now has increased to 166 points in the survey, up from 161 points in August.
The figure is the highest since the measurement began in 2009 and represents a growth of more than 3% month-on-month and by 24% on an annual basis [Fig 1].
The research also found that the number of new jobs added to Reed.co.uk in one day reached a five year high at 7,978 on 18 September, 2013.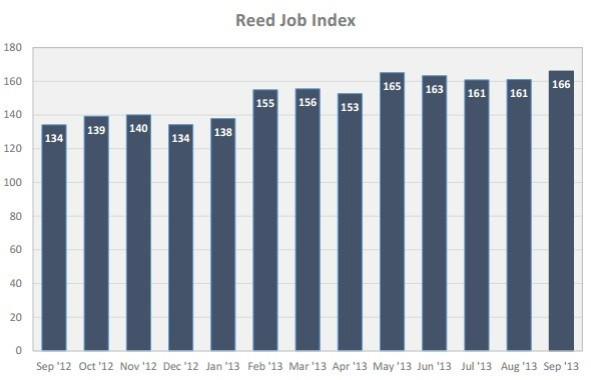 "Our vacancy figures have indicated an improving picture of the state of the UK economy since before the beginning of 2013. This has been echoed by other industry statistics more recently," said James Reed, chairman of Reed.co.uk.
"While previously growth was being driven by a handful of sectors and locations, encouragingly September saw jobs growth across the vast majority of sectors and across all regions."
But the chairman argued that pay had remained static for the past three months and the organisation's figures showed that since the index began back in 2009 employees "won't have noticed an improvement in their pay packets".
The index found that growth was seen across a wide variety of employment sectors, with vacancies in the manufacturing and retail sectors particularly buoyant, up over 32% and 31% respectively compared with September 2012.
The construction and property sector continued to power ahead with strong annual growth, with a rise in job opportunities of 78% year-on-year, according to the report.
Overall, more than half of industry sectors have seen annual jobs growth of greater than 20% and every UK region is now offering more jobs than the same period last year, with growth ranging from 13% to 46% year-on-year.