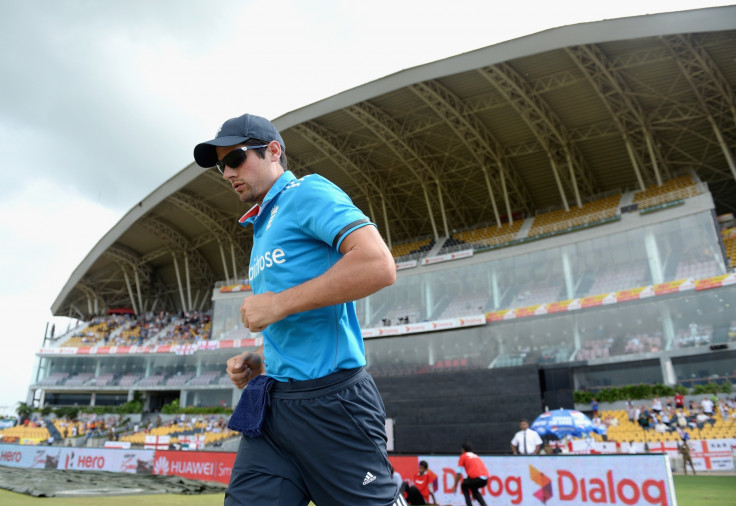 England captain Alastair Cook has been handed a one-match ban following his side's slow bowling rate against Sri Lanka.
England sealed victory by five wickets in Hambantota on Wednesday, 3 December, but their skipper will miss Sunday's fourth match in the series, and has been ordered pay a fine of 20% of his match fee.
The ban was triggered after England's second slow over rate of a 12-month period, the first coming in the one-day series with India in August. Two offences in that period bring in a mandatory one-match ban for the captain of the side in question.
England's victory in Hambantona reduced the deficit in the series to 2-1 and was their just their second ODI triumph from nine.
Eoin Morgan will captain England on Sunday.