England cricketer Ben Stokes caught 'throwing 15 punches' at clubber in late night brawl
The Sun has published footage of a brawl involving a group of males in the early hours of Monday.
Footage purporting to show England cricketer Ben Stokes in a street brawl that saw him arrested and placed his international future in jeopardy has emerged online.
The all-rounder was arrested in the early hours of Monday (25 September) on suspicion of causing actual bodily harm and he was detained overnight and released under investigation.
A 27-year-old man was found to have suffered facial injuries and was taken to the Bristol Royal Infirmary for treatment, with police appealing for information.
Now, The Sun have published a one-minute clip filmed from above a Bristol street that shows a man, purportedly Stokes, punching one man to the ground after attacking another man.
The England vice captain, 26, is seen allegedly throwing up to 15 punches and falling over during the brawl which left him with a broken finger.
Fellow England cricketer Alex Hales was also allegedly present during the incident which occurred in the city's Queens Road after they had visited the Mbargo nightclub in the Clifton Triangle area.
Despite the arrest Stokes was picked for the 16-man Ashes tour of Australia this winter, which begins in Brisbane on 23 November, despite a minor finger fracture on his right hand.
The Durham cricketer had earlier scored 73 runs as England beat West Indies by 124 runs in their third one-day international in Bristol.
Following the incident, the father-of-two was not available for Wednesday's fourth ODI, in which England completed a series victory over the Windies.
In the video Stokes is purportedly seen wearing a green T-shirt, dark trousers and white trainers knocking a man with a bottle to the ground.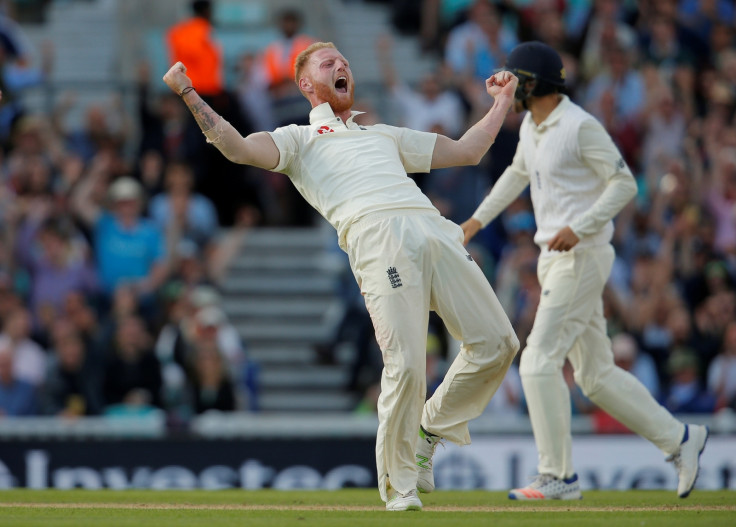 The cricketer then aims punches at the man on the floor before continuing to attack the two men who seem to cower away, while people are heard shouting: "Oi, Stokes, enough, enough."
He is then allegedly seen punching one of the men in the face who then falls to the ground before the footage finishes.
In a statement the England and Wales Cricket Board said: "We have seen this footage for the first time tonight - when posted by The Sun.
"There is an ongoing police investigation, which will look at all available evidence, and we do have to respect that process."
Avon and Somerset police say investigations are ongoing.
© Copyright IBTimes 2023. All rights reserved.