England coach Stuart Lancaster and Graham Rowntree have rounded on referee Steve Walsh's display in the 30-3 defeat to Wales, while claiming they are awaiting 'clarification' from the International Rugby Board over a series of penalty decision.
A concession of 12 penalties to Wales' seven is a sticking point with forwards coach Rowntree, while Lancaster pinpointed the build-up to Alex Cuthbert's first try, which was from a turnover in the England half.
Such areas of the game are a bone of contention throughout world rugby, with referees often criticised for inconsistent interpretation, and with the decisions at the Millennium Stadium on Saturday at odds with the theories on the England coaching staff, explanations are being requested.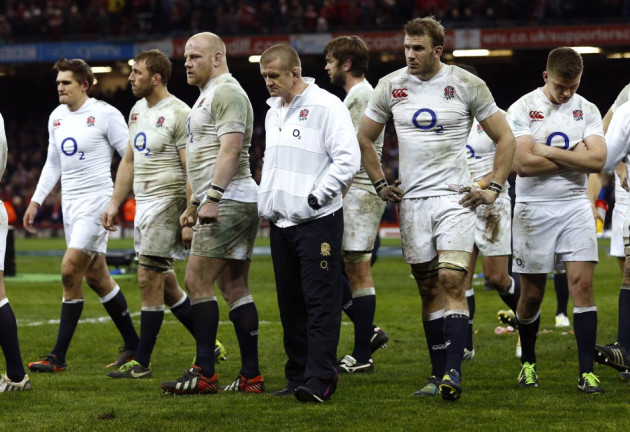 "Their first try comes from a turnover," Lancaster said. "We've got the ball and it's 'released' from a ruck. Mike Brown is [then] defending a three-on-one.
"There was a turnover at that breakdown which we still need clarification on. That was the tipping point in the game.
Rowntree added: "I need clarification on why those penalties were given around the scrum and breakdown because I need to tell our lads what to do better, because I was dismayed after watching the game again.
"I've watched the tapes forensically and I'm annoyed about a lot of the outcomes. A lot of those decisions were big, momentum-changing decisions. I don't buy this whole streetwise thing. At the scrum we just want a clean outcome. We don't practise anything different. I'll be speaking to the IRB to get clarification. We were frustrated.
"With Joel Jutge now in charge of the IRB referees he's very keen for an open forum and a very honest review process from the coaches and the referees. In most of the games I've submitted glowing reports on referees but on this occasion we were frustrated by a lot of the outcomes and I will be speaking to Joel to get some clarification."
Rowntree will be the forwards coach during the upcoming Lions series in Australia, and will likely be exposed to the tactics used by the Welsh front-row which worked to great effect in Cardiff, with props Gethin Gekins and Adam Jones among those likely to be selected.
The IRB announced last June a string of alterations to rules at the scrum, including a revised set of calls from the referee. However, the IRB's 'ongoing process' to improve the scrum still appears to be causing confusion among players and coaches alike.
The world governing body will be obligated to again clarify their position on scrums, and justify the officiating of Walsh during the biggest game of the 2013 thus far, upon England's request.