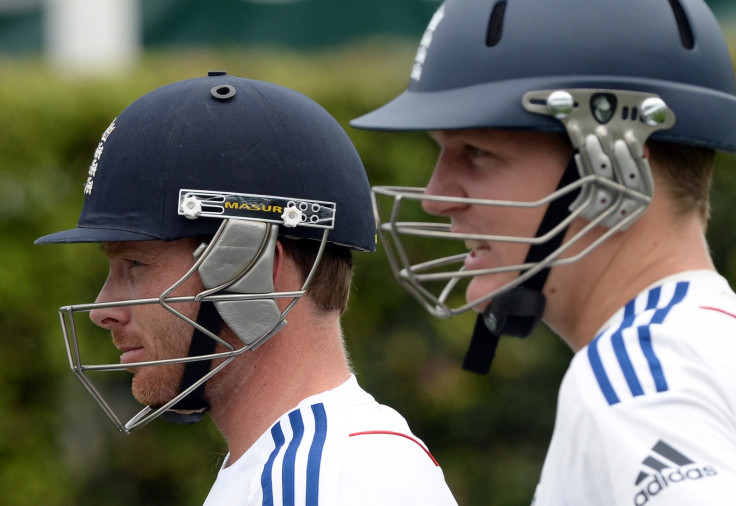 It was the same baggy green, an identically steely desire to win and yet a subtle change of personnel that inspired Australia to an emphatic victory at Lord\'s which sees them level the Ashes series with three Tests to play.
Mitchell Marsh and Peter Nevill may have only played a brief role in Australia\'s 405-run win which sees their grip on the Ashes urn tighten, but fresh blood and renewed exuberance helped give the tourists a new lease of life in this series.
During the post-mortem which will attempt to dissect their biggest runs-margin Test defeat for 39 years, and fourth in history, England would do well to heed how delicate tinkering can make a big difference. Nevertheless, Trevor Bayliss and the England and Wales Cricket Board selectors face some significant decisions.
England\'s top order is starting to become an Achilles heel on which Test matches are lost. The spell in which the hosts lost four wickets on the second evening turned the match in Australia\'s favour and this summer it has become an all too regular fate to befall a jittery top four.
Adam Lyth, Gary Ballance and Ian Bell are the players in the firing line. England average 73 after losing their first three wickets in eight innings this summer, foundations on which heavy Test match defeats are built.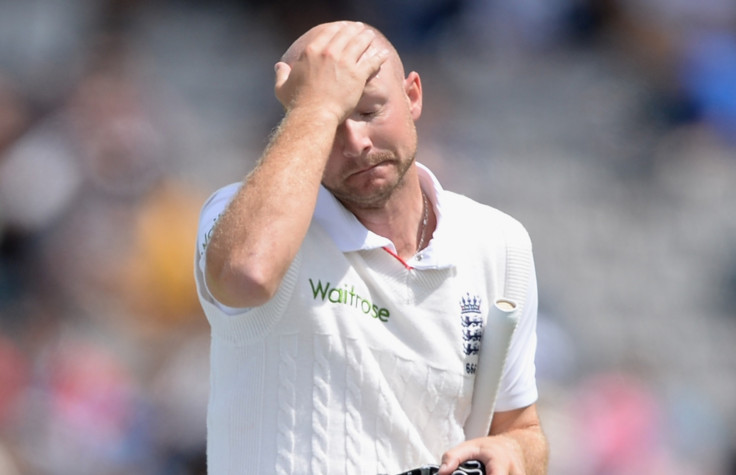 Lyth is the newest of the trio to Test cricket and therefore faces an immediate appraisal of his international credentials. One century in eight innings against New Zealand and Australia is hardly shoddy, but six failures to score over 30 is perhaps a greater representation of his England career to date.
Forming Test opening partnerships is not an exact science however, they are often born more out of convenience than through design, but changes cause instability in a cricket team like no other alteration. The same is true of any sporting axis, a centre-back pairing in a football team or the splitting of a doubles team in tennis.
Amid the new-found batting intent adopted by England, Lyth can arguably be considered to be key to that commitment; particularly given Cook\'s rigid, admirable and selfless vow to be the backbone of the batting order.
The same cannot be said though for those that follow. Balance and Bell have become England\'s dynamic duo, only in the sense that their wickets fall both in unison and in equally comic fashion.
After a sterling start to life in international Test cricket, Ballance has transformed into a floundering, nerveless wreck at the crease. With one century in his last 17 innings, that form has manifested itself into technical faults which means the 25-year-old is a wicket waiting to happen.
Ballance\'s early deficiencies against the short ball have been replaced by a fundamental inability to approach anything even remotely full pitched. Though the Yorkshire player should not be encouraged to charge at Mitchell\'s Johnson and Starc, his foot movement resembles a nervous deer at a roller disco, daring not to move at the fear of toppling over.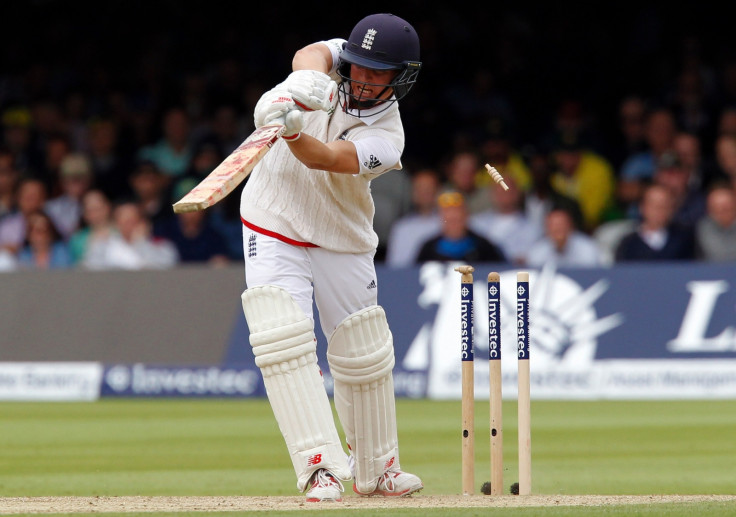 This technical flaw requires work and an Ashes series is not the stage at which to work on a problem which threatens to undermine his impressive early performances for England. Headingley and the rigours of the County Championship should hopeful instil him with some confidence in time for a return for the tour of South Africa in the winter, where a similar line of attack will be adopted.
While Ballance is crippled with fear on his feet which can be fixed with a combination of graft and hard work, the issues being suffered by Bell require an altogether different diagnosis. Though the fact that the Warwickshire right-hander is not suffering from one particular glitch may appear to be a positive, it is also a reason to conclude that his downturn in form may be terminal.
The numbers don\'t make great reading for the four-time Ashes winner. Two centuries have come in the last 36 innings stretching back two years. Just 10 of those innings have included scores over 30. It\'s not that Bell has forgotten how to score big runs, it\'s that he no longer possesses the tools to do so against high class opposition.
Fast hands, awe-inspiring technique and an appetite to get bat on ball – traits which defined his success during the fulcrum of his England career – have gradually started to evade him. Scores have come against the West Indies in North Sound and Australia in Cardiff, but there were few signs of the fluency which can see his international career reborn.
The third Test being staged at Bell\'s home ground of Edgbaston could yet see him given time to rekindle his form but the ECB should not cave to such idealistic sentimentality during an Ashes series.
Elsewhere in the team, there remain questions over Moeen Ali\'s role as England\'s front-line spinner. Able to bamboozled batsman who underestimate his talent on an occasional basis, very often the all-rounder represents a cricketing punching bag, with free shots available with worrying regularity.
With a lack of control at one end, and Joe Root and Lyth inadequate even on a part-time basis, Stuart Broad, James Anderson and Mark Wood are immediately nullified. England must stop putting square pegs in round holes, and entrust a front-line spinner with the responsibility to anchor the attack.
Perhaps the most concerning aspect of the problems in the current England team are the suitability of the cabs on the rank waiting to replace them. English cricket is not currently blessed with deluge of players who appear to be of international quality and can be thrust into an Ashes series and not look out of place. Kevin Pietersen, Graeme Onions and Jonathan Trott they are not.
In Jonny Bairstow and Adil Rashid however they have two tried and tested players at this level, who are deserving of a second chance. Bairstow is the highest run-scorer in Division One and hit another 100 during England\'s horrid collapse, while Rashid has been knocking on the door in each of the two Ashes Tests.
Ali\'s adeptness with the bat means he can fill one of the two voids left by Ballance and Bell and suddenly turn England into a team which correlates with the brand of cricket they aspire to play. It does not require the selectors to make knee-jerk changes, nor put players in uncomfortable or alien positions. Where Australia have tread, England must follow.
Nick Howson\'s England team to face Australia in the third Ashes Test (batting order)
Adam Lyth, Alastair Cook, Moeen Ali, Joe Root, Jonny Bairstow, Ben Stokes, Jos Buttler, Adil Rashid, Stuart Broad, Mark Wood, James Anderson.