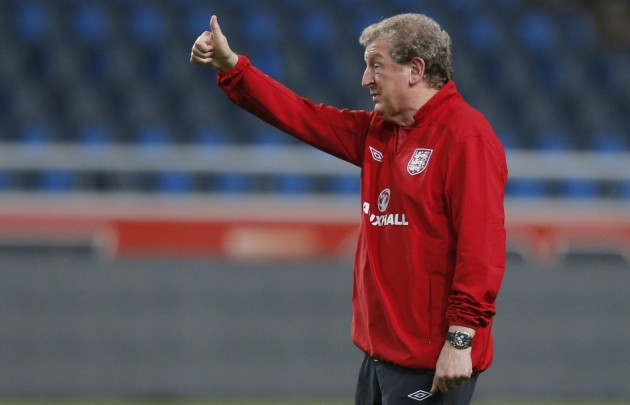 England manager Roy Hodgson believes that his team weren't good enough as the Three Lions succumbed to their second successive loss at Wembley in the space of four days.
After a 2-0 defeat at the hands of Chile, England were pitted against a under-strength German side where a header from Arsenal defender Per Mertesacker proved the difference between the two sides. Joe Hart saved the first attempt but the German got the better of his Manchester City rival with a second try as England failed to muster a goal on target the entire game.
Their performance does not bode well for the 2014 World Cup where the teams will be stronger and more determined and Hodgson needs to motivate his boys to put in a decent performance next year. Germany had rested the likes of Mesut Ozil and Manuel Neuer, while missing the likes of Bastian Schweinsteiger and Thomas Muller in the starting line-up. In-spite of the same, they had Mario Gotze and Toni Kroos to lead their attack, which illustrates the wealth of talent available to Joachim Low in anticipation of their trip to Brazil.
"The major disappointment is twofold: we didn't show the quality I expected and having 150,000 people through to watch us and send them home disappointed. It's not nice to lose, especially a second game at home, so one can't be satisfied. But I'm not disappointed with the effort, work-rate and application," Hodgson said.
On being booed off the pitch, he added, "It's always disappointing to get boos, but there aren't many games where the home side don't get the result and they don't boo. We want the applause we had after Montenegro and Poland, but to get that level of acclaim, we're going to have to play better and win. Tonight, we sent 85,000 people home disappointed."
Hodgson defended his centre-back selection, with many pointing out that Chris Smalling was at fault for Mertesacker's goal.
"Gary Cahill was rested tonight. If you look at what we've done in the qualifiers, Gary Cahill and Phil Jagielka have played in the qualifiers and Chris Smalling did well. We knew [corners would] be a major problem for us given the big guys in their team and we weren't at our tallest," he concluded.