England squad for 2018 World Cup: Who will Gareth Southgate pick for Russia next summer?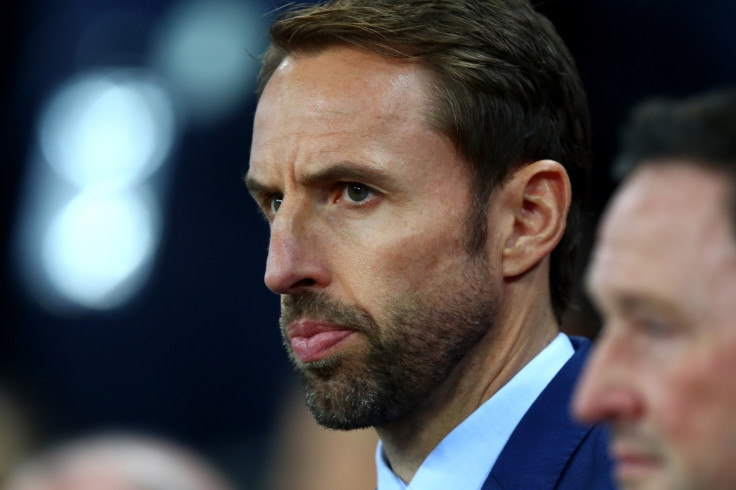 KEY POINTS
The Three Lions qualified for Russia 2018 after Thursday's late win over Slovenia.
But will Gareth Southgate pin his hopes on Harry Kane and Dele Alli or Wayne Rooney and Jack Wilshere?
Now England have scraped through to the 2018 World Cup finals, will the team Gareth Southgate has created be the one that can end 52 years of hurt?
Does Southgate realistically think England can win the World Cup in Russia? Does anyone? If not, is there anything that could be done with the team the manager has assembled? It is possible – but unlikely – that Southgate has worked out how to qualify but intends to upgrade before the tournament. Rather more likely, the manager has found the basis for his team and it is merely a question of hoping it comes together by June and that England perform beyond expectations. The manager will need to ask whether a team that did just enough to make it out of a relatively easy group is capable of handling the step up in quality at the finals.
What are the chances of England manager Gareth Southgate calling Wayne Rooney and James Milner ahead of next summer's competition and asking if they'd like to bring their experience to a relatively young squad?
England's greatest goal scorer and possibly the most versatile player in Premier League history have both retired from international football. But since they retired, Southgate has declared: "I don't see why you ever shut the door on anything". Especially when record-breaker Rooney may well have been reinvigorated by his return to Everton (alternatively he may have been beaten into submission by a relegation battle).
Southgate's England have won five, drawn three and lost two (both friendlies) of his games in charge. Some players have played so much they have already been inked into the line-up: Joe Hart, Gary Cahill, Kyle Walker, Eric Dier and Dele Alli have played close to every minute of Southgate's reign. Should these players be definites? What are his other options?
Goalkeepers
By Russia 2018, Joe Hart will have been picking the ball out of the West Ham United net for a year. He will have been playing for England for a decade, although only half that time as first choice. He has been Southgate's official number one, but it would be hard to claim he is irreplaceable. After all, while still owned by Manchester City he hasn't played for them for a year-and-a-half.
The current England squad also includes Stoke City's Jack Butland and Southampton's Fraser Forster. Burnley's Tom Heaton had been making a convincing case for himself before getting injured this season. A longer shot for Russia 2018 might be Jordan Pickford who was one of the few Sunderland players to enhance his reputation during a relegation season last year and is already cast in a similar role at Everton. He has made Southgate's last two squads and has played for his country at every age level.
New goalkeepers take time to build rapport with their defence, so if Southgate was planning to switch he would need to do so soon. It seems unlikely at this stage.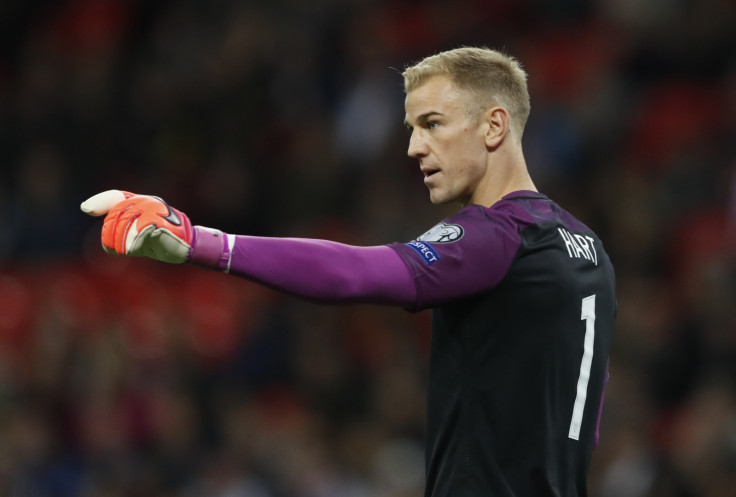 Defence
Perhaps Southgate's biggest embarrassment of riches is at full back, with the Tottenham connection dominating the list: Danny Rose (Spurs), Kieran Trippier (Spurs), Ryan Bertrand (Southampton), Nathaniel Clyne (Liverpool), Kyle Walker (Man City, ex-Spurs) and his similarly named club replacement, Kyle Walker-Peters (Spurs), as an outside possibility. All are capable of defending and being attacking outlets, although Southgate has tended to keep a tight rein on his full backs spending too much time on the overlap. If Luke Shaw (Manchester United) ever stays fit for more than a few games he may force his way into the reckoning. It's a big If.
Central defensive positions have been tied up for some time by the solid but uninspiring Gary Cahill, Phil Jones and John Stones, depending upon fitness and availability. It's easier to look international class at club level when surrounded by the best players in the world but much harder when you're playing against the best in the world every week. Perhaps Southgate should recognise the tremendous defensive capabilities of some of the Premier League's lesser lights and he may find the inspiration that has been lacking: Harry Maguire, Michael Keane and, at the risk of seeming Burnley-biased, James Tarkowski and Ben Mee.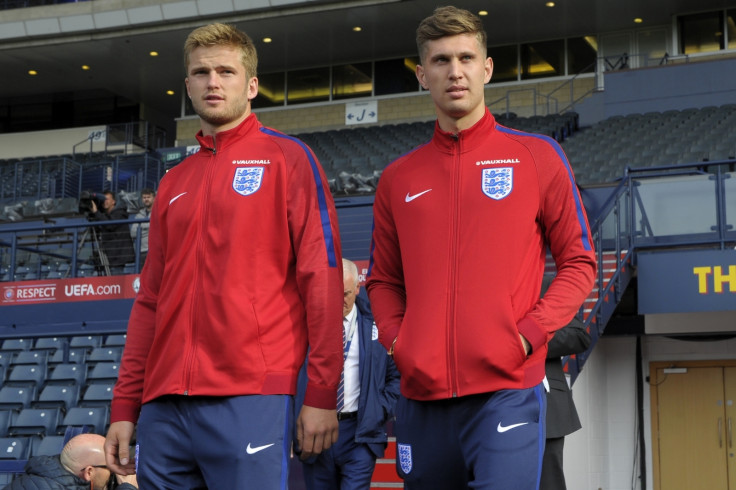 Central defensive partnerships take time to forge and opting for players who know each other from week-in-week-out experience could give the team greater understanding. Again, should Southgate be considering his options, he needs to do so sooner rather than later.
Midfield
To some extent, Southgate's preferred players may come from his chosen formation: will it be 4-2-3-1, 3-4-3, 3-5-2 or the always-dependable 4-4-2?
With plenty of attacking options from the front and the full-backs, Southgate values stability in the middle. Eric Dier and Jordan Henderson appear to be Southgate's preferred options. Adam Lallana (Liverpool) and Nathaniel Chalobah (Watford) are both currently missing but are not long term worries and offer qualities that Southgate admires, notably an ability to apply pressure in the middle.
Just a few months ago Ross Barkley (Everton) and Danny Drinkwater (Chelsea) would have been distinct possibilities but the former's peculiar summer and the latter's decision to leave his guaranteed first-team place at the King Power Stadium may well have scuppered their chances of putting in enough convincing performances before the tournament. Similarly, were Fabian Delph not just a rotational reserve at Manchester City he might have been a viable option. He's unlikely to make Pep Guardiola's first XI on a regular basis, let alone Southgate's.
Once upon a time Arsenal's Jack Wilshere was heralded as a long-awaited successor to Gazza. Not anymore. Roy Hodgson placed a strange amount of faith in a player coming back from injury to divert England's course at Euro 2016. To very few people's surprise he made minimal impact. A loan season at Bournemouth helped the injury-prone midfielder get back on track, but he is yet to become a regular on his return to Arsenal. He's been around for so long it is easy to forget Wilshere is still only 25.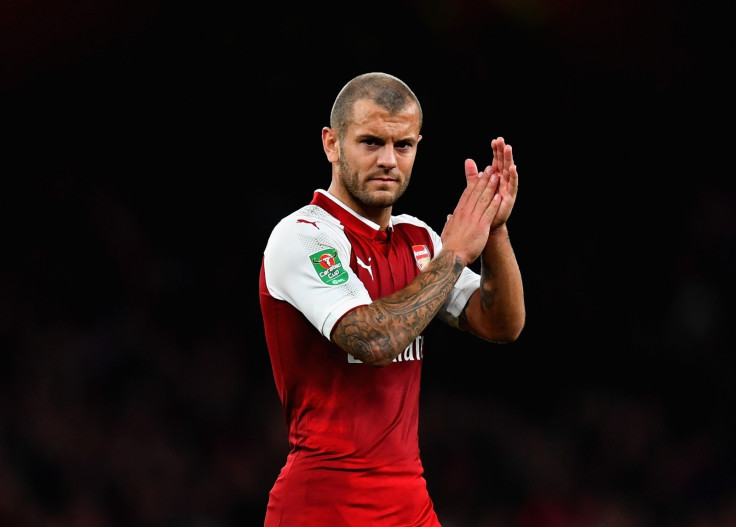 Forwards
England have a number of pure out-and-out strikers who can play ahead of a very attacking midfield. In descending order: Harry Kane (Spurs), Jamie Vardy (Leicester City) and Jermain Defoe (Bournemouth). Southgate is likely to only choose one, at least as a starter, and on the form of the last three years that must be Kane, but the other two have the hunger needed to be a useful striker at a big tournament. It is odd that Defoe is still in the reckoning, four years after missing a World Cup so he could play in Major League Soccer. As he proved last night, Kane's knack of scoring late goals could be crucial but will make for nail biting viewing.
Marcus Rashford's versatility at Manchester United means he could play in a number of roles, as a second striker, on the left, or possibly as a deeper lying 10. Rashford barely played at Euro 2016 but the moments he was on the pitch were among England's brightest. He is ready for this World Cup.
Are we going to call Dele Alli, Raheem Sterling and Alex Oxlade-Chamberlain forwards or attacking midfielders? Whatever their categorisation, Southgate likes the cut of their gib. Alli and his precocious talents would be the only one who would make it into my team, barring miracle seasons at Anfield and the Etihad for the latter pair.
Arsenal's Danny Welbeck is a possibility but is rarely a convincing option for Arsenal so it's hard to see why he would make an impact in Russia next summer.
Which brings us to the recently-retired-from-international-football Wayne Rooney. While it was Southgate who gradually eased Rooney out of the England XI, it was the reborn-Evertonian who called time on his own international career. If the call up came next summer would he respond? Would the call come?
For years Milner brought consistency and versatility to the squad. He retired from England consideration last year but is still only 31. He's an even longer shot than Rooney.
At the other end of the scale some teenager we have not yet considered may make a dramatic last minute bid for inclusion. Remember Theo Walcott in 2006? Don't expect that to happen again.
Gareth Southgate's likely XI for Russia 2018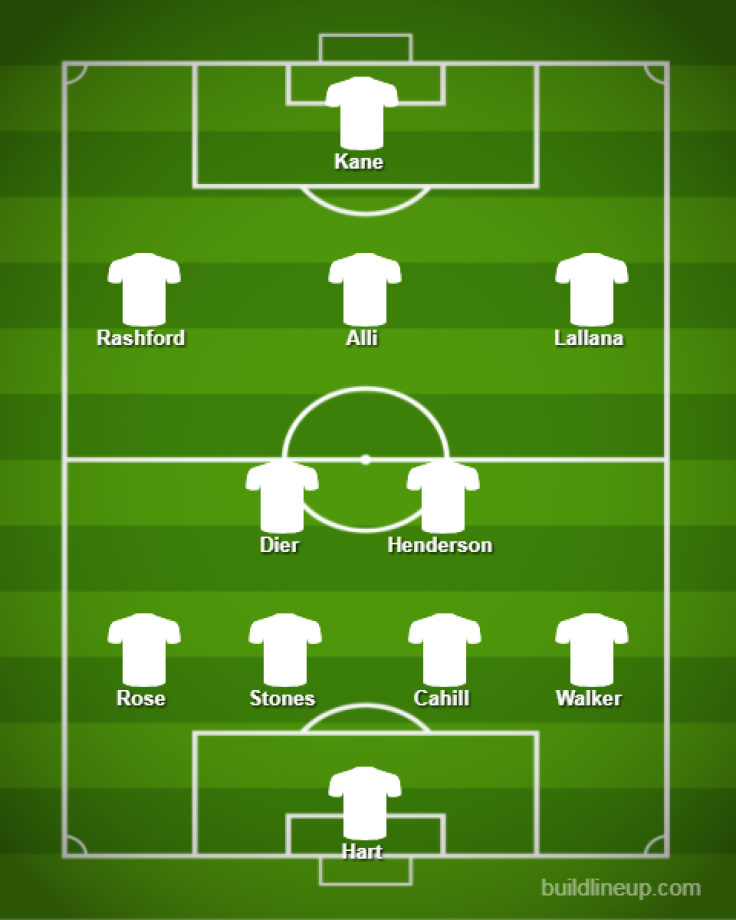 Steve Busfield's alternative XI for Russia 2018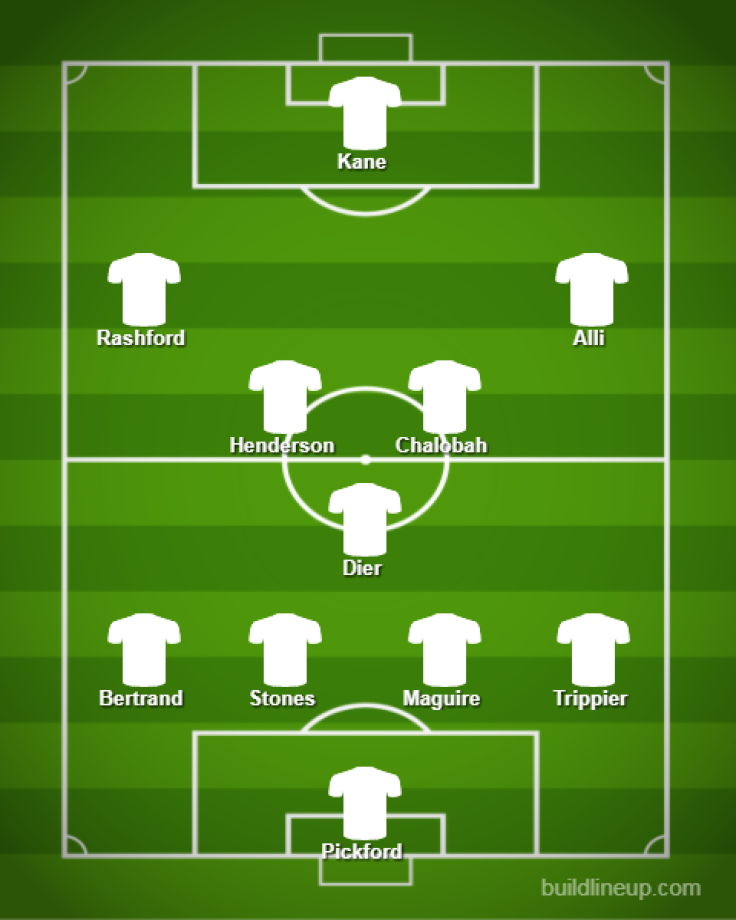 © Copyright IBTimes 2023. All rights reserved.