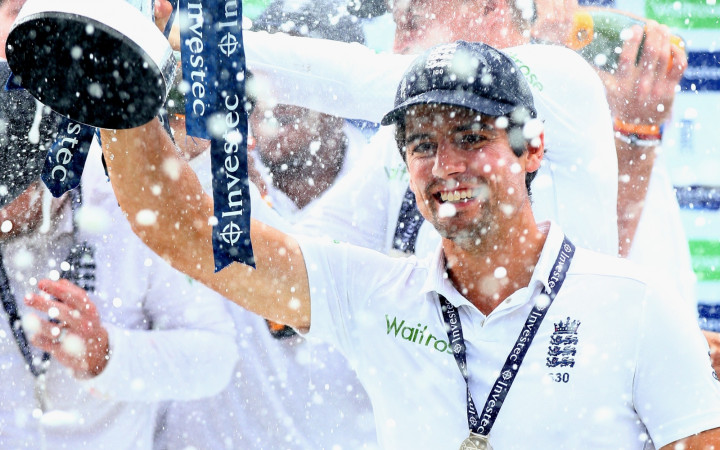 England bowled India out for just 94 to claim a 3-1 series win after securing a victory by an innings and 244 runs on the third day of the fifth test at The Oval.
After Joe Root finished on 149 not out as England were bowled out for 486, giving them a lead of 338, Chris Jordan (4-18) starred to give the hosts a third successive Test win as India imploded again.
Stuart Binny top scored with 25 but that represents scant consolation for the tourists who having gone 1-0 up in the five-match series at Lord's have produced three horror displays while England have staged a revival under captain Alastair Cook.
"It was an amazing performance, to win like we've won after what happened at Lord's, the [players the staff can take an enormous amount of credit," said Cook. "All summer, before we won at Southampton, we played good cricket in patches and then let it go after an hour or so.
"To maintain pressure like we did in the last few games was impressive. It's good to have the support of the guys throughout the tough times and then enjoy the good times.
" I think at Southampton, the first day, to win the toss - we made a good decision to bat, Gary going on to get a hundred and the Belly following it up.
"When you score runs, with our bowling attack in these conditions, it's hard for the opposition. It's a shame [no Tests until April], they'll be very different conditions in West Indies.
"We have a lot of Test cricket after that. We have to enjoy tonight, look at how we have got things to click and then take it on. In sport, you have tough times, it's the character you need to show to bounce back.
"The support has been fantastic, from the families as well, means we can go out and play some good cricket."