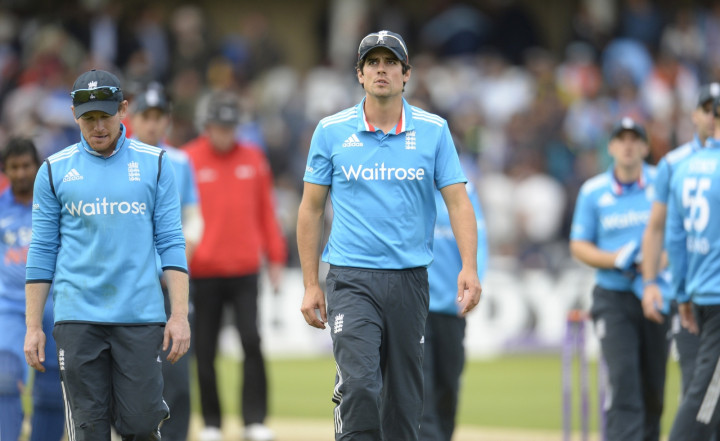 India beat England by six wickets in the third ODI of the series to take a commanding 2-0 lead, with the hosts collapsing at 82-0 to go all out for 227.
With three ODI's remaining India are now favourites to take victory and after Alistair Cook went out for 44, Alex Hales for 42, and Jos Buttler for 42 as England lost three wickets for 15, the side are licking their wounds after being unable to deal with the visitors' spin bowling.
Cook said after the match: "We'll let the dust settle and we'll have a look to see what team we play next week.
"It's something we're not doing very well at the moment but we've got to keep working at it. The hardest thing is finding the quality spinners."
Steven Finn, who was recalled to the England squad for the first time in nearly a year, wasn't back to his best but Cook insisted his performance was a positive one and a sign that he will improve.
He explained: "It was great to see him back playing in an England shirt from where he's come from. Hopefully he can keep improving, get that confidence back. He's an outstanding bowler and the more he plays he'll get better and better."
Meanwhile India captain Mahendra Dhoni admitted that the spinners were the key to success on Saturday, telling reporters: "The spinners did it for us - Ashwin and Jadeja bowled really well but also Raina's spell was important as we had lost one bowler in Mohit.
"I didn't think it would spin as much - the base of the wicket looked quite dry. Rayudu bowled and batted well, he's a good player of spin and we're still looking for a number four batsman to bat through the innings."
England face India again on Tuesday in Nottingham and much will be hoping to bounce back and make a competition out of the Series.