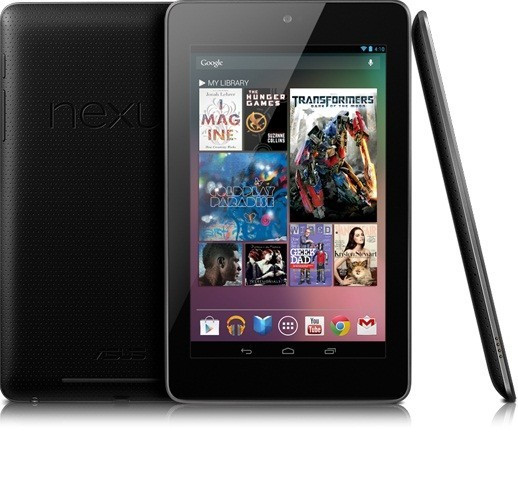 If you own a Nexus 7 tablet, you might be wishing there was a way to tweak its gaming performance. Discerning gamers are accustomed to over-clocking their hardware components - CPU, GPU and core memory frequencies - to get the best performance out of their rig. Advanced users are even proficient with changing governors, schedulers and modding their system clock cycles. If you are one of these people, you might want to try flashing your kernel, which can push your Nexus 7 hardware to its limits and get the most out of the resources available.
XDA senior members motley and clemsyn have produced a modified version of the Motley Kernel for enhancing the Nexus 7 tablet. The revised kernel introduces a number of performance optimisation tweaks and mods to boost your Nexus 7 hardware to its limits. Some of the major feature-enhancements are listed below:
JRCU is implemented
Lowest backlight setting set to 5
Core voltage increased from 1200 to 1250mv on the high side to hit 1.7 frequency and 600 GPU but decreased from 950 to 900mv on the low side.
Increased CPU voltage to 1240mv for 1.7 frequency but allows decreased 750mv in low side
Increased GPU clock to 600 and pixclock increased
Built using gcc 4.5.2
DVFS core table completely changed to allow max clock of host1x and pll_c and hit most max frequencies.
Enable Thermal_Sys to throttle at 68
As XDA Developers notes, if your Nexus 7 device can handle these over-clocked settings, then it could boost the tablet's performance considerably, which is more noticeable while playing resource-intensive games. It is advisable to create a Nandroid backup of your current ROM before flashing this update. This will enable you to restore your original firmware if something goes wrong while flashing the new kernel.
Check out the download links below:
ClemsynEliteNexus7version1.zip - [Click for QR Code] (4.52 MB)
ClemsynEliteNexus7GPU484.zip - [Click for QR Code] (4.52 MB)
ClemsynEliteNexus7GPU520.zip - [Click for QR Code] (4.52 MB)
Over-clocked to 1.8GHz with GPU at 650
https://rapidshare.com/files/1034477...n1.8GPU650.zip
Underclocked version (if your tablet can't handle the over-clocked version above): https://rapidshare.com/files/1508493...ndervolted.zip
Users may download the Nexus 7 All-In-One toolkit to flash the kernel and follow our step-by-step guide to use the Nexus 7 toolkit posted here.
[Source: XDA Developers]