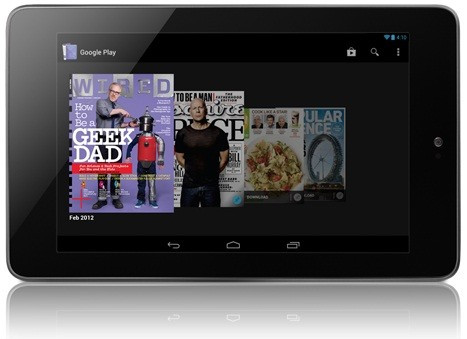 All-In-One (AIO) toolkits can perform various functions on Android devices with one click of a button. Essential features of the AIO toolkit include one-click rooting, installing custom recoveries, unlocking bootloaders and flashing the kernel of the operating system.
Thanks to XDA Elite Recognised Developer mskip, premium devices such as the Samsung Galaxy Nexus and the Galaxy S3 already have All-In-One goodness with advanced toolkits. The Google Nexus 7 toolkit is one of the latest to join the AIO party and features hacks and functions designed to maximise the tremendous potential of the Android mobile operating system.
The Nexus 7 toolkit features a number of powerful functions:
Install correct adb/fastboot drivers automatically on Windows XP/vista/7 32bit+64bit.
Backup/Restore a single package or all apps, user data and Internal Storage.
Unlock/Re-Lock your Bootloader.
Download Google Stock Image files directly via the ToolKit.
Root any public build of ICS automatically (upto 4.1.1 JRO03D).
Flash Stock Recovery, CWM Touch Recovery or TWRP Touch Recovery (or boot into them without actually flashing them).
Push files from your PC to your tablet.
Mods section to perform certain tasks on your tablet automatically.
Install a single apk or multiple apk's to your tablet.
Reboot tablet to Fastboot Mode, Recovery or Android in adb mode.
The Nexus 7 toolkit is a must-have utility for the tech-savvy consumer who wants to get the most out of an Android device.
Here is a step-by-step guide to installing and using the AIO Nexus 7 Toolkit. IBTimesUK advises all users to proceed with caution when modifying their devices. Always back up data first.
[Courtesy: The Android Soul]
How to Install and Use Nexus 7 Toolkit
1. Download the Nexus 7 Toolkit from the official development page.
2. Double tap on the file you downloaded in step 1 to begin installing the toolkit.
3. Keep tapping the Next button until the installation starts (don't change anything in the setup program, including the installation path).
4. After the toolkit is installed, click on the close button to launch the toolkit. The toolkit can also be launched from the Nexus 7 Toolkit icon on the desktop.
5. Once the toolkit launches, type in "no" (without the quotes). Then press enter to return to the main toolkit menu.
6. Now, in order to execute a particular function, simply type its corresponding serial number in the toolbox and press enter. For example, if you want to root your Nexus 7, type "4″ in the toolkit and press enter: 4 is the number corresponding to the option for rooting.
7. After a specific function is selected, simply follow the on-screen instructions to complete the procedure.
The Nexus 7 Toolkit is now successfully installed and you can explore its powerful functions based on your needs.