Telecom equipment maker Ericsson has sued Samsung Electronics for patent infringement, after two years of license agreement talks between the companies have come to nothing.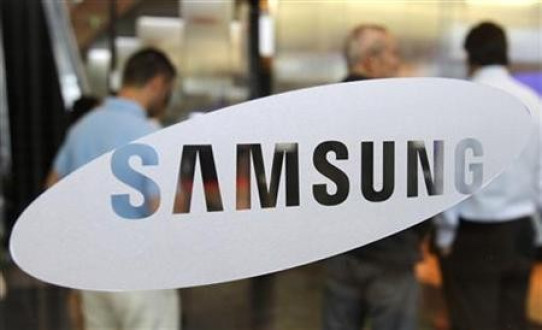 Ericsson has filed a lawsuit in the US, stating that South Korean phone maker Samsung has refused to sign a license to use the technology on terms Ericsson referred to as fair, reasonable and non-discriminatory (Frand).
The Swedish tyelecom equipment maker filed two complaints covering 24 patents on 27 November in the District Court for the Eastern District of Texas, where Ericsson's US headquarters is located.
Ericsson says that Samsung licensed its standard-essential patents (SEPs) in 2001 and renewed the agreement in 2007, but the South Korean company has recently refused to pay what Ericsson claims to be a Frand royalty for its SEPs.
The company, which holds more than 30,000 patents and has more than 100 license agreements with telecom companies, claims to have offered Samsung "many alternative Frand royalty structures and frameworks," all of which have been rejected over negotiations spanning the past two years.
Turning to the last resort
"Ericsson has tried long and hard to amicably come to an agreement with Samsung and sign a license agreement on Frand terms. We have turned to litigation as a last resort," Kasim Alfalahi, chief intellectual property officer at Ericsson, said in a statement, published by Reuters.
By way of compensation, Ericsson is seeking an injunction as it believes that it is dealing with an unwilling licensee and should therefore be entitled to injunctive release, which would see Samsung products using the disputed patents removed from sale in the US.
The company's legal team also claim that Samsung has "refused to provide Ericsson a license to its allegedly standard-essential patents on Frand terms.
"Upon information and belief, Samsung refuses to license Ericsson under any declared standard-essential patents that it owns in an effort to compel Ericsson to license its patent portfolio at a small fraction of the rates that its competitors pay. This position violates Samsung's Frand commitment."
Apple may benefit hugely
Ericsson's claims are similar to those made by Apple, accusing Samsung of making excessive demands based on its SEPs in order to get the iPhone maker to agree to a cross-license agreement on terms that would be favourable to Samsung.
As noted by intellectual property expert Florian Mueller, "Apple will presumably point certain courts to this [Ericsson] allegation."
Mueller added: "Apple may benefit from this hugely because Samsung will now have to argue that Ericsson's demands, which were presumably not nearly as outrageous as what Samsung wanted Apple to pay, were outside the Frand ballpark.
"Ericsson's litigation forces Samsung to argue that Frand rates should be low, while in the dispute with Apple, it takes the opposite position."
The lawsuit filed by Ericsson today covers 24 patents, mostly dealing with how smartphones connect to and interact with the mobile networks, as well as device-specific features, like how a phone deals with cancelling echos and how the user interacts with "a contact-sensitive surface."