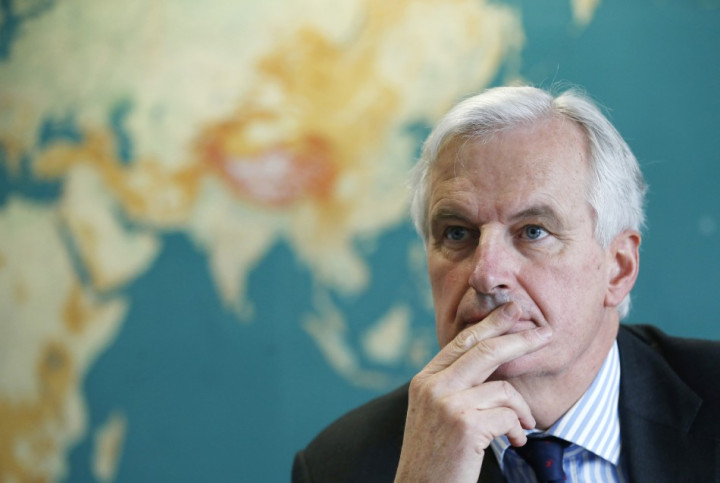 Finance ministers from across the EU argued until the early hours of Saturday, 22 June, but were unable to agree on who should be financially responsible for rescuing or shuttering struggling banks, without causing widespread panic.
Marathon negotiations that began on Friday evening fell apart, forcing the group to reconvene next week, on 26 June.
In a statement issued after the talks broke up, Michel Barnier, the EU's top financial regulator, said that while he understood that many finance ministers would like to control the bailout of a domestic bank, too much flexibility would create a system where big, wealthy countries could use public money for rescue deals while smaller, poorer countries forced big losses on bank owners, creditors and deposit holders, as was the case in Cyprus, the Financial Times reported.
"We need a clear hierarchy for the bail-in while allowing flexibility for national resolution authorities - but it should be constrained," Barnier said.
"Our other main goal is to avoid a situation of a 'level playing field' that is so 'unlevel' that there would be bailouts for countries that can afford it and bail-in for others," he said.
The draft EU law that forms the basis of discussions recommends that shareholders, then bondholders, then depositors with more than €100,000 (£85,090, $132,464) will be in line to lose their investments, if and when the bank they deposit with collapses. However, many countries are divided on the highly unpopular move, which will see big savers losing all their cash should their bank face financial ruin.
Germany wants the EU to pass water-tight norms. But Britain, France and Sweden demand flexible rules -- they fear that pressing losses on depositors would shatter confidence in banks.
During negotiations on Friday, Germany and France were unable to agree on how much freedom EU members should have when imposing losses on bondholders or large savers, a procedure referred to as "bail-in". "What's fundamental is there is agreement over the bail-in hierarchy and the protection of small depositors," Reuters quoted Spain's Economy Minister Luis de Guindos as saying.
Failure to strike a deal on Wednesday will delay the formation of the proposed EU-wide banking union.
Between 2008 to 2011, the EU spent the equivalent of a third of its economic output to save its banks, which faced defaults under the weight of the sovereign debt crisis.
Countries such as Britain and Ireland have plundered taxpayers' cash, while the Troika - the International Monetary Fund, European Union and European Central Bank - said it would bail out beleaguered countries such as Cyprus, if it raided bank deposits to adhere to strict rescue package terms.