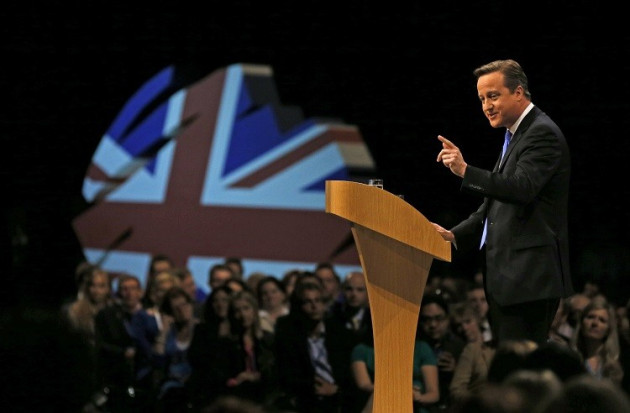 Britain's Prime Minister David Cameron has slammed the European Union for the amount it costs to adhere to the bloc's regulations which is, in turn, strangling economic growth.
Following a review of the 28-nation bloc's red tape, in a bid to address the grievances of growing Eurosceptics in the UK, Cameron said regulation is costing the country billions of euros.
"All too often, EU rules are a handicap for firms, hampering their efforts to succeed," said Cameron in a statement.
"There are lots of simple and practical ways to cut EU red tape and save businesses across Europe tens of billions of euros."
Cameron has pledged to hold a referendum on Britain's continued membership of the EU by the end of 2017 if the Tories return to power at the 2015 elections.
Polls say that Britons are divided on staying in the EU.
However, Cameron has had to address growing weariness from a large slice of the public that say the EU's rules are often petty, interfering and expensive to implement.
Cameron's biggest challenge to to stop Conservatives defecting to the UK Independence Party, which is calling for a split from the EU.
Commenting on the report, Cameron said companies were forced to spend too much time complying with "pointless, burdensome and costly regulations".
Recommendations on Cutting Red Tape
The report, which was compiled by six unnamed business leaders, made more than 30 recommendations to reduce regulation in order to promote economic growth in the UK.
The recommendations include reducing regulations in Britain's infant shale gas industry, environmental safeguards and even to maternity leave and a limit on working hours.
The report even goes onto recommend axing the rule that forces companies to keep
Meanwhile, the EU has revealed that it is already tackling erroneous red tape written records of health and safety risk assessments.
The businesses leaders that compiled the report said it would save companies €2.7bn (£2.3bn, $3.7bn).
The EU President Jose Manuel Barroso said the bloc has already cut the cost of administrative burdens by €32.3bn over the last five years and scrapped 5,590 legal acts.