Euro 2016 player to watch: Robert Lewandowski shoulders Polish expectations this summer
In an era in which the traditional centre-forward has been pushed to the periphery of tactical thinking, Robert Lewandowski is a player whose star status has emerged against the trend. The 27-year-old Pole is a throwback – tall and strong, and unlike the majority of 21st century forwards, Lewandowski relishes playing with his back to goal.
These days, Lewandowski is universally recognised as one of the best traditional number nines in the game and is also among the most sought-after players in Europe, with Real Madrid rumoured to be among his suitors. But life has not always been so comfortable for the goal-hungry striker.
Lewandowski began his professional career in the less-than-salubrious surroundings of Znicz Pruszków in his native Poland, where he quickly established himself as a young player worth following. Lewandowski – who now has more than 70 international caps to his name – was the Polish third division's top goal scorer with 15 goals in the 2006-07 season, helping the little-known club to achieve promotion. And in his final campaign with Pruszków, he was the top scorer in the Polish second division, scoring 21 goals.
Lewandowski's eye-catching goalscoring record convinced Lech Poznań to take a punt on the youngster, who had previously been rejected by Sporting Gijón. Once again, Lewandowski excelled in front of goal, netting 18 times and helping his team to win the 2009–10 championship.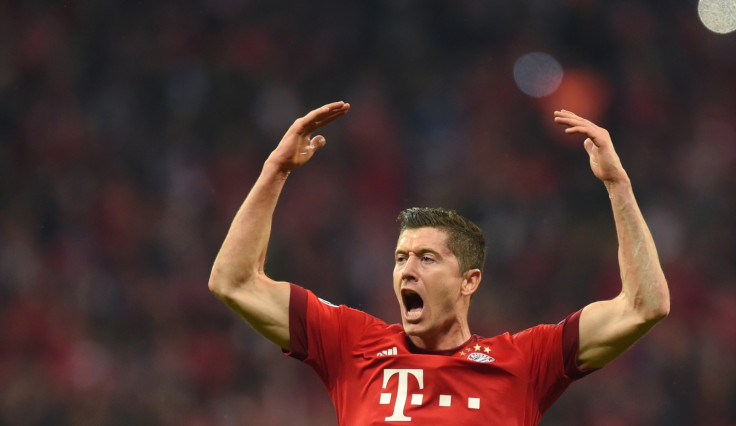 It was in 2010, though, that Lewandowski's career took a life-changing twist. The Pole was initially set to join Sam Allardyce during his ill-fate spell in charge at Blackburn Rovers, but the transfer collapsed because the ash cloud created by Iceland's Eyjafjallajokull volcano led to the cancellation of his flight. He was due to watch Rovers play Everton in a Premier League game before holding transfer talks with the Lancashire club.
"He got the invitation [from Blackburn], but due to the cancellation of the flights he could not go, and it makes no sense to drive," his agent Cezary Kucharski recalled of the bizarre episode. Instead, Borussia Dortmund made a last-ditch effort to steal the player from under Rovers' noses and Lewandowski was soon on his way to the Bundesliga.
Lewandowski thrived under the inspired leadership of Jurgen Klopp at Westfalenstadion, where he established himself as a central figure in the German's all-action side, which won the Bundesliga in 2010-11 and a league and cup double 12 months later.
The following season, Klopp's inexpensively-assembled young side finish as the runners-up in the Uefa Champions League, losing out to their eternal rivals Bayern Munich in the final at Wembley. En route to the final, Lewandowski scored four times in one game against Real Madrid, earning him the reputation as one of European football's most lethal finishers.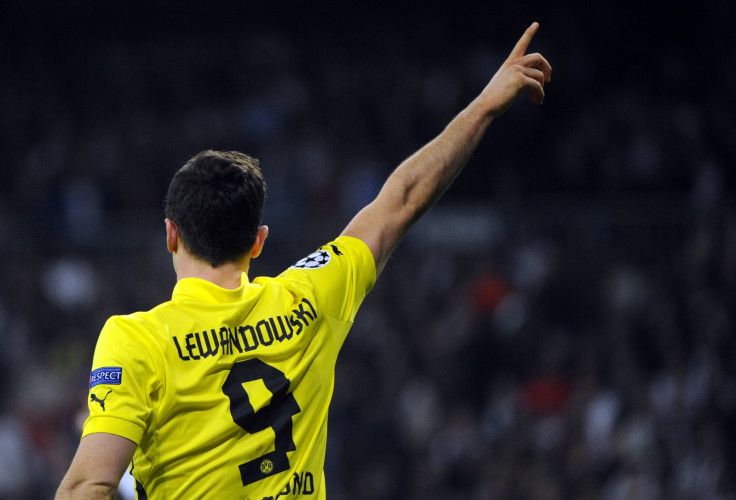 But sadly for Dortmund fans and neutrals, the club could not retain its brightest stars and following the exits of Mario Gotze and Shinji Kagawa, Lewandowski decided to jump ship, too, signing a pre-contract agreement with Bayern Munich in January 2014. The Poland captain has subsequently achieved back-to-back Bundesliga titles at the Allianz Arena, where has worked under the notoriously demanding Pep Guardiola. But the hard work appears to be paying off, with Lewandowski scoring a career-best 30 league goals this campaign, giving him the perfect platform from which to enter Euro 2016.
The eyes of Poland will be on Lewandowski this summer as the country's best player and captain. And if Adam Nawałka's side are to make it out of their group – which also features Germany, Northern Ireland and Ukraine – the in-form striker will need to be at his very best.
© Copyright IBTimes 2023. All rights reserved.