Euro off weekly highs as Eurogroup discusses Greece; German and US data in focus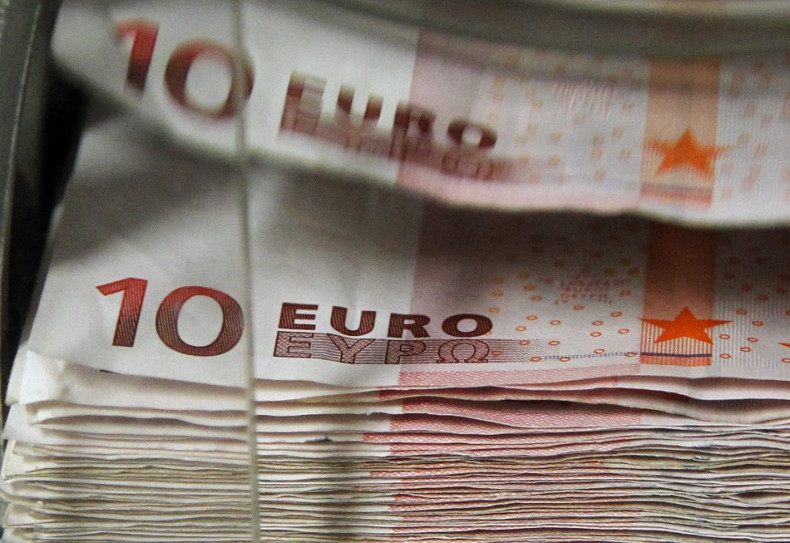 The euro traded slightly weaker on Friday (24 April) in Asia as Greek woes weigh amid the ongoing Eurogroup meeting even as the market awaited German business climate and US durable goods orders data later in the day.
The EUR/USD slipped to 1.0784 from the previous close of 1.0846, which was its highest close since 7 April. The EUR/GBP dipped to 0.7173 from Thursday's close of 0.7190.
According to a Reuters report, Greek Prime Minister Alexis Tsipras met German Chancellor Angela Merkel on Thursday where Tsipras called for faster progress towards a reform-for-cash deal with Greece's bailout supervisors.
All eyes are now on Friday's Eurogroup meeting where eurozone finance ministers meet, with the main agenda being Greece's progress in its reform pledges.
US data
Weaker than expected US weekly jobless data and Markit services PMI helped the euro move off Thursday's lows. The single currency was pressured down earlier in the session by lower than expected PMI numbers for the eurozone and negative surprise in the German GfK consumer confidence.
Initial jobless claims for the week to 17 April increased by 295,000, higher than the previous week's 294,000 increase while the market had been expecting a lower figure of 290,000. Also, the continuing claims for the 10 April week was 2.325 million, up from the previous week's 2.275 million and weaker than the consensus of 2.300 million.
Meanwhile, manufacturing conditions in the US continued to be expansionary but the pace slowed more than expected for April, Markit data showed. The PMI for manufacturing slipped to 54.2 from March month's 55.7 while the consensus was for a marginal decrease to 55.5.
In addition, new home sales in the world's largest economy fell 11.4% in March after rising 5.6% in the previous month.
Expectations for the German IFO due in a couple of hours are on the positive side but traders remain cautious as news flow from the Eurogroup meeting could impact either way.
The IFO business climate index is forecast to have risen to 108.4 for April from 107.9 in March. The current assessment is seen rising to 112.4 from 112.0 and the expectations index to move up to 104.5 from 103.9. The data is due at 8:00 GMT.
After the IFO, the focus will shift to the US durable goods orders in terms of economic data. Analysts have forecast the headline figure to have rebounded to 0.6% growth in March from the 1.4% slide recorded for February. Ex-transportation, the sales are expected to have grown 0.3% bouncing off the 0.4% fall in the previous month.