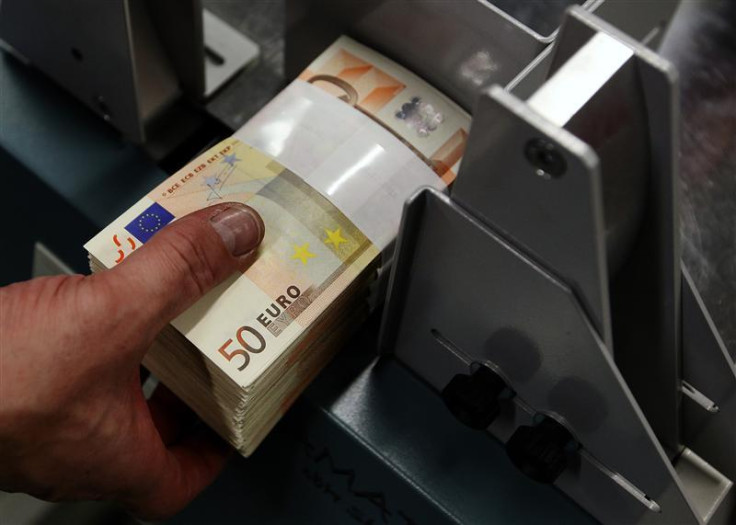 Euro broke below the big psychological support of 1.20 on Monday and traded at a nine-year low against the dollar, as the European Central Bank is expected to announce more measures to fight deflation in the region.
Moreover, data later in the day is forecast to show that inflation rate in Germany, the largest economy of the eurozone, dropped to its lowest in more than five years, prompting traders to add to their short euro positions.
EUR/USD fell more than 1.1% to hit as low as 1.1866 earlier in Asia, its lowest since March 2006, before edging back up to 1.1970s by 8:30 GMT. GBP/EUR hit a low of 1.2742.
The sharp slide in euro has helped the dollar rally across the board, reflected by the USD index seeing another gap open and a nine-year high of 91.48. A break of 92.43 will take the index to a 12-year high.
Mario Draghi, the president of the European Central Bank, said last week that policymakers have to act against deflation risks and added that estimating how much the government has to spend on buying bonds is difficult.
German December inflation data is scheduled at 13:00 GMT. Analysts forecast the year-on-year rate to fall to 0.4%, its lowest since early 2010, from 0.6% in November. The month-on-month rate is forecast to rise to 0.2% from 0%.
The December survey by Markit/BME showed that Germany's manufacturing conditions returned to expansion territory but details also revealed deflation risks to the economy.
The manufacturing PMI rose to 51.2 from November's 17-month low of 49.5, Markit said on 2 January, but the data did not prevent the single currency falling to 1.2001 that day.
The accelerated drop in input prices is a positive development for manufacturers, but adds to fears of wider disinflationary pressures in the coming months, with a possibility of inflation in Germany dropping further from the recent low of 0.6%," said Oliver Kolodseike, economist at Markit.
Technical charts show that euro is headed for $1.1000 if the new downtrend in force sustained, and eventually towards parity versus the greenback likely sometime later this year.