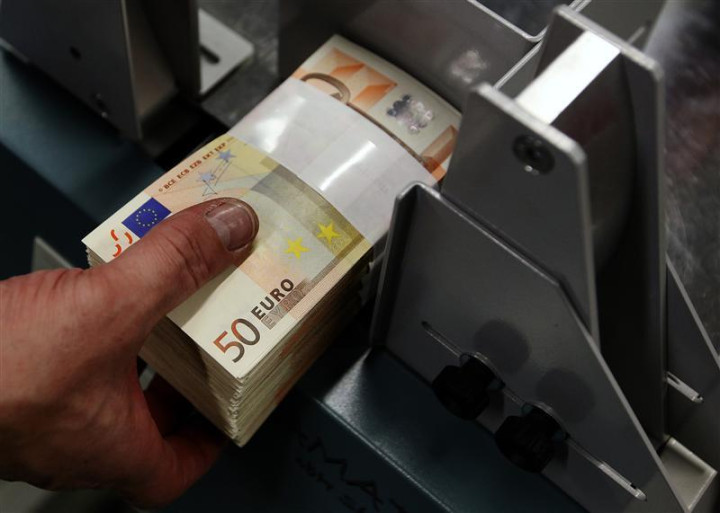 Euro snapped a three-day streak of gains on Thursday despite better than expected German employment numbers as ECB President Mario Draghi called for a comprehensive strategy for the revival of the economy even as markets keenly awaited Friday's CPI data.
The 28 November Eurozone inflation numbers are more in focus in the backdrop of the remarks by Draghi last Friday as he said very low inflation in the region is an issue to be addressed urgently.
"Eurozone inflation figures have actually been rather stable, with headline inflation hovering around 0.4% for several months. This status quo is clearly unacceptable to the ECB, and so should Friday's Eurozone CPI figures fail to show improvement, expectations of drastic ECB action will only intensify." Ranko Berich, Head of Market Analysis at Monex Europe, told IBTimes UK.
Market consensus for the year-on-year headline inflation rate for November is 0.3%, slower than the 0.4% recorded for October.
With just one day to go for the November data, the central bank chief called for a comprehensive strategy to lift the economy including fiscal measures and reforms.
"Now is certainly not the right moment for complacency, neither in the area of fiscal policies nor with regard to structural reforms," Draghi said in a summary of his remarks delivered to the Finnish parliament released by the Bank of Finland, Reuters reported.
EUR/USD slipped to 1.2465 on Thursday from the previous close of 1.2510, where it was on a 5-day high. The pair had touched a new 14-month low of 1.2360 on 23 November before reversing the trend that lasted for three days.
German unemployment change reported for November was a fall of 14,000, weaker than previous month's 23,000 drop, but much better than the 4,000 drop expected. The unemployment rate stood at 6.6% while analysts were expecting a rise to 6.7%, as per Thursday's data.
GfK consumer confidence for October and CPI inflation data for November are the next two indicators scheduled for Germany on Thursday.
With the US markets shut on Thursday for Thanksgiving Day, the dollar continued to track the negative data surprises from the country on Wednesday and releases from other majors on Thursday.