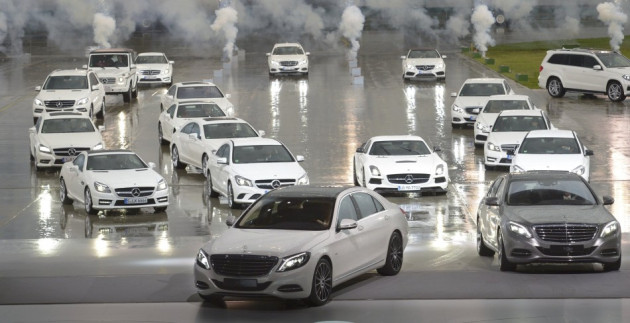 The Brussels-based European Automobile Manufacturers' Association or ACEA said that new car sales rose 1.8% to 1.08 million in April from the year-ago month. That was the first rise since September 2011.
Car sales in the UK improved 14.8% in April, the best for the month in five years. Registrations rose 3.8% in Germany and 10.8% in Spain, while they declined 5.3% in France and 10.8% in Italy.
In Germany and Spain, consumer confidence rose in April as opposed to economists' predictions of a decline.
In addition, the monthly figures were boosted by two additional selling days in April compared to the previous month.
However, sales were down 7% year-over-year for the first four months of 2013, with registrations declining 8.5% in Germany, 12.3% each in France and Italy and 6.7% in Spain. In the UK, sales rose 8.9% for the period.
By companies, sales of VW Group that owns Volkswagen, Audi, Seat and Skoda brands rose 9.7% in April, while that of Renault Group increased 5%. Daimler sales were up 11%.
On the other hand, PSA Group sales were down 10%, GM sales declined 4.1%, Fiat Group sales fell 9.8% and BMW Group sales declined 2.9%.
Among Asian manufacturers, registrations increased 5.3% at Toyota, 6.7% at Nissan, 1.8% at Hyundai and 6.4% at Kia.
As economies continued to suffer from recession and unemployment reached at record high levels, European demand for cars declined to a 17-year low in 2012.
Many car manufacturers have announced factory closures and stalled new car launches in order to survive in the difficult economic conditions.
Demand in the auto sector is expected to revive due to the recent interest rate cut by the European Central Bank to a record low of 0.5% on 2 May. The central bank head Mario Draghi also indicated further rate cuts if the economic outlook deteriorates again.