The European Commission has accused Google-owned Motorola of abusing its position in the German smartphone market and warns that imposing repeated sales injunctions on Apple products will harm consumers.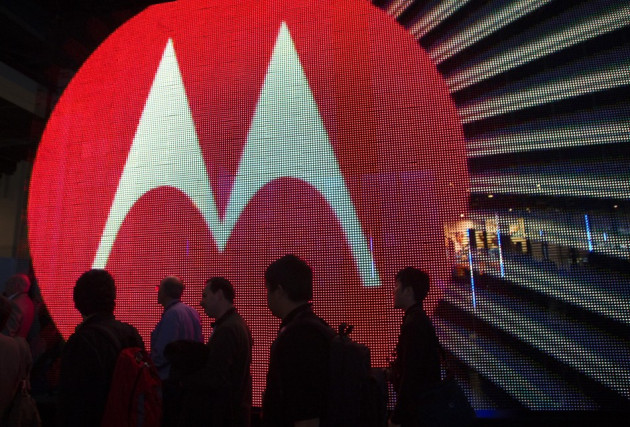 In a statement, the commission said Motorola's requests for sales injunctions on rivals' products is in violation of EU antitrust rules, ultimately harms consumers, and instead the company should seek to properly license the patented technology to Apple.
The preliminary ruling can be challenged by Motorola, but will raise further questions about the value of Google's £7.9bn acquisition of the smartphone maker last year, in part for its patent catalogue and which has so far failed to give the search giant a better position in the ongoing technology patent wars.
Commission Vice President Joaquín Almunia said: "The protection of intellectual property is a cornerstone of innovation and growth. But so is competition. I think that companies should spend their time innovating and competing on the merits of the products they offer - not misusing their intellectual property rights to hold up competitors to the detriment of innovation and consumer choice."
Fair and reasonable
Motorola's patents relate to how a smartphone or tablet transmits data over GPRS, as used by mobile networks across the world; the patents are known as standard-essential (SE), meaning they are considered essential to the operation of a smartphone or similar device and should be licensed to rivals on Frand (fair, reasonable and nondiscriminatory) terms.
When the GPRS standard was adopted in Europe, Motorola Mobility said it would license the patents which it had declared essential to the standard on fair terms, but instead the company filed for an injunction against certain Apple products in Germany; the injunction was granted and Motorola went on to enforce it, despite Apple offering to enter a licensing agreement.
The commission has sent a Statement of Objections to Motorola and said it is "concerned that the threat of injunctions can distort licensing negotiations and lead to licensing terms that the licensee of the standard-essential patent would not have accepted absent this threat."
In a statement Motorola said: "We agree with the European Commission that injunctions should only be sought against unwilling licensees and, in this case, Motorola Mobility followed the procedure established in the German Supreme Court's Orange Book ruling. Apple had to make six offers before the court recognised them as a willing licensee."
Both Motorola and Apple can now respond in writing to the commission and request a further hearing. If the EU finds sufficient evidence of a violation of antitrust rules it could impose a fine of up to 10% of Motorola Mobility's global annual revenue, which would be $410m based on its results for 2012.
The commission began investigating Motorola in April, 2012, after Apple and Microsoft both claimed the company had abused its standard-essential patents by charging unrealistic licensing fees.