European Commission could charge Google over Android app bundling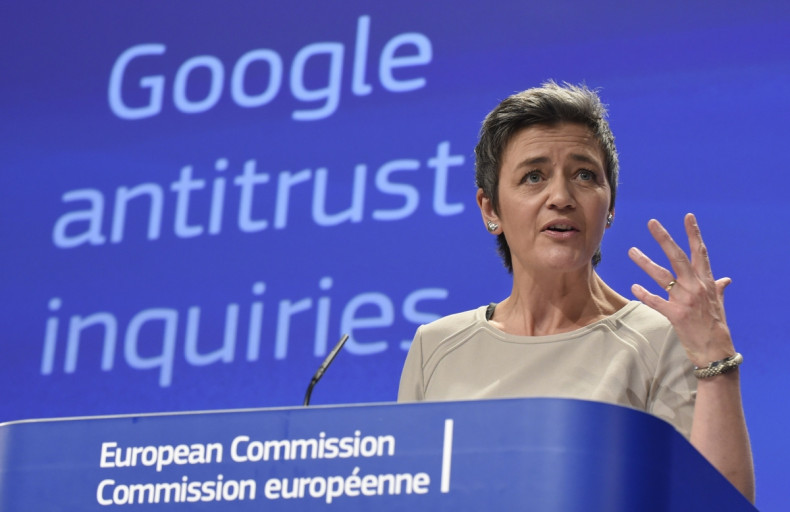 The European Commission is contemplating charges against Google over its proprietary Android mobile operating system. Margrethe Vestager, the European commissioner for competition, has expressed concerns over Google imposing restrictions on mobile vendors from reprogramming the software of Android apps such as Gmail or Maps it bundles onto the Android OS.
Three lawyers familiar with the matter told Politico, the rival companies of Google have been asked by the competition authorities to redact evidence handed over to the Commission. Some companies have already submitted evidence whereas others are still negotiating with enforcers over confidentiality.
The Commission has received complaints from companies such as FairSearch, Disconnect and Aptoide, an app store for Android. Google, if found guilty, could face fines of about 10% of its parent company Alphabet's annual revenue, which is estimated to be about $73.6bn (£51.9bn).
In his response, a lawyer for Google's rivals said, "I would be cautious about predicting the timing of any births."
Hiroshi Lockheimer, vice president of engineering, Android, in an official blog posting said, "The European Commission has asked questions about our partner agreements. It's important to remember that these are voluntary — again, you can use Android without Google — but provide real benefits to Android users, developers and the broader ecosystem."
"Anti-fragmentation agreements, for example, ensure apps work across all sorts of different Android devices. And our app distribution agreements make sure that people get a great "out of the box" experience with useful apps right there on the home screen. This also helps manufacturers of Android devices compete with Apple, Microsoft and other mobile ecosystems that come preloaded with similar baseline apps."
"And remember that these distribution agreements are not exclusive, and Android manufacturers install their own apps and apps from other companies as well. And in comparison to Apple—the world's most profitable (mobile) phone company—there are far fewer Google apps pre-installed on Android phones than Apple apps on iOS devices," added Lockheimer.
In 2015, the Russian anti-monopoly watchdog, the Federal Anti-Monopoly Services (FAS) found Google guilty of abusing its dominant position in the market and reducing competition from local services and application providers, which could cost the internet search giant up to 15% of its revenue in penalties. Yandex, the Russian search engine and software company, accused Google of prohibiting Android smartphone manufacturers from pre-installing Yandex products.
In 2014, Google was facing antitrust investigation in India by the Competition Commission of India (CCI) over abusing its dominant position in the internet search engine. As per the competition regulation, an entity could face penalty of up to 10% of its three-year annual revenue, if it is found guilty.